Photograph: AFP/Getty Images
Last week, suddenly, Twitter was flooded with screenshots showing Donald Trump's profile, banned by Twitter.
It went to trending topics immediately, and countless memes and funny images came to life, making fun of the situation.
I won't lie to you: I laughed when I saw the news.
In my head, this was not a possibility in real life.
Trump to be banned from his favorite social media?
It is never going to happen.
I honestly thought it was a joke.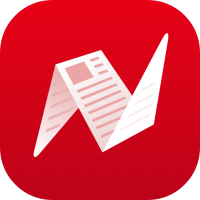 But yes, it happened, and it gave the start to a whole series of events.
During the last four years, I can't even remember how many times I facepalmed myself while reading Donald Trump's Tweets.
Every time, the feeling of having to read some thread of the early days of Myspace was very present.
Trump throwing tantrums was daily.
It was sad.
In my head, he was the man helping Kevin in Home Alone 2 or Mom I missed the plane again as it is also known around the world.
Image courtesy of Hughes Entertainment
But how can we forget the Tweet insulting London's major, Sadiq Khan, on Twitter as he arrived in the United Kingdom in June 2019?
"He is a stone-cold loser who should focus on crime in London, not me,"
Trump tweeted back then.
Adding that:
"Khan reminds me very much of our very dumb and incompetent Mayor of NYC, de Blasio, who has also done a terrible job. Only half his height."
I couldn't help but wonder why no one in his social media team; because I would like to think he has one, tried to save this sinking Trumptanic from the iceberg of wrong use of social media.
But the answer is more likely in his legendary quote:
"You're fired!".
Imagine going up to Donald Trump and suggesting to erase a Tweet because it could not be great on a public relations side.
It was just like witnessing someone throwing a grenade on the floor multiple times and expecting it to explode.
And it did.
Because Trump and his personal accounts are not above the rules of social media.
You can't use it to invite people to be violent.
That's a no-no.
It does not matter who you are.
Since his first racist outburst in 2015 against Mexicans, all the way to the latest astonishing events in the Capitol, Trump used Twitter as a weapon.
After four years of the Trump Twitter show, the final curtain dropped over his account.
Of course, he could not take a minute to think about why, and he used to official POTUS Twitter account to keep on with the saga.
Immediate his reaction on posting from the official POTUS account.
From there, Trump tweeted:
"I long predicted this would happen," Trump wrote in regards to the ban. "We have been negotiating with various other sites, and will have a big announcement soon, while we also look at the possibilities of building out our own platform in the near future. We will not be SILENCED!".
Ending the Tweet with a modern "stay tuned!".
Of course, Twitter was not going to have it and removed the content before putting a lock on the POTUS account.
But it didn't stop journalists and media from screenshotting the Tweets before the ban.
And Trump from starting to plan his own social media platform.
At least, we all know that in a bit less than two weeks, that account will be used by the President elected Joe Biden.
The Simpsons knew it.
Courtesy of the Twitter user @stellount
Obviously, the creator of The Simpsons hit the mark even this time.
In 1996, Matt Groening aired his show, and a very enraged Trump was laying in his bed with his mobile phone and the Hitler speech's book on his side.
The Simpsons also portrayed Homer forgetting about voting and then sitting on his roof in a war-like situation.
The date was set to be the 20th of January 2021.
Image courtesy of FOX
Yes, we all know what is going to happen that day.
Goodbye Trump and hello Biden.
I have always been a great fan of the cartoon.
Though in Italy, sadly, it arrives censored.
You got it right: the beloved series isn't transmitted like in the United States.
We get the sugar-coated version of it.
If you are wondering why; let's just say that the whole format isn't considered in line with morality.
We also got a few episodes banned.
We never saw them and never will see them on tv.
I am starting to think if Matt Groening isn't a time traveler at this point.
In the meanwhile, Mark Zuckerberg joined the anti-Trump social media train and decided to put on hold the President's accounts for Facebook and Instagram.
The decision arrives straight from the Facebook founder who declared:
"His decision to use his platform to condone rather than condemn the actions of his supporters at the capitol building has rightly disturbed people in the US and around the world."
And for those wondering, yes, they can do that.
Because although there is the right of the First Amendment, these are private companies.
It means that Donald Trump, just like you, me, and everyone else, is not above their community standards and rules.
And causing and inciting a riot is not exactly the primary goal of a social media platform.
Plus, as per tech analysis, 61% of Trump's followers on Twitter...are bots or inactive accounts.
That's a lot.
It means that 53 million followers are not real, or their accounts are abandoned.
I was really hoping to assist in a pacific and smooth Presidency transition.
Like we have witnessed in the past.
And sadly we saw that this one has already claimed the lives of five people.
Amazon reacts to Parler.
Another platform has suffered from the current situation.
The notorious app, known for promoting itself as an alternative to Facebook and Twitter to have the right to free speech, was taken down by Amazon, Apple, and Google.
I am talking about Parler.
At first, Apple and Google took Parler off their app stores.
Then Amazon, the company serving the web-hosting for Parler, communicated that there were repeated violations of Amazon's rules.
This means that without Amazon, Parler, and its users would be deleted from the Internet.
Forever, because all the data will be lost.
At this point, I could not help but wonder: how much power do social media have for real?
Are we living in an era where without them, the power of a single person is cut off?