If there is something that I love, is when I see the happiness in my dog's eyes when I unpack a new toy.
He is a big, good boy of almost forty kilos.
A rescued American Staffordshire.
I adopted him at eight, almost nine months old in August, and it has been a long way to recovery.
He was very underweight, and I spoke about his story in my article about him.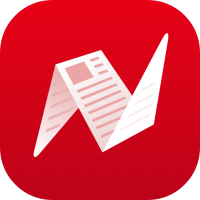 Since day one, I spoiled him rotten.
I lost count of how many toys and chewies he received from me.
On Christmas, he got a full, smoked cow bone.
And his reaction was hilarious.
In this post, I made for you a Christmas Doggie Wish list of products that I appreciate and toys made to resist.
If you have an Amstaff, a Pittie, or any other serial chewer breed, you know how important, is to find indestructible toys.
I have been buying several of them, to end up acknowledging that they were not built to last.
To be fair, they lasted maybe an hour and done.
The toy was ready for a rest in peace and thrown away.
This year, I have to be honest, no presents under our Christmas tree.
Times are rough, and we just took care of having a nice Christmas Eve and Christmas day dinner.
But pups are pups, and we would do anything for them, including saving money for their toys.
Crocodile Toy for aggressive chewers.
When I saw this one, I braced myself to see the sweet croc ending up in pieces by the end of the morning.
I bought it on Amazon after reading tens of reviews and avidly searching for any other Amstaff or Pitbull owner saying that yes, this toy does resist.
I found a couple, so I decided to give it a go.
It comes in different colors.
I bought the green one, but there is also blue, orange and red.
It is a decent size, approximately 18 centimeters or 7 inches.
It represents the head of a funny crocodile.
It is a squeaky toy, but the squeaky lasted one day: Sky managed to take it out, and I threw it away.
Other than that, and I am not remotely annoyed by it as hearing a constant squeak isn't on top of my favorite things, the toy is going strong towards the two months.
It is milk-flavored.
Sometimes it disappears because it ends up in the garden, and it magically comes back on the sofa, but it is still in one piece.
You also can use this one as a dog toothbrush.
I don't know your dogs, but mine isn't particularly fond of having his fangs brushed.
He would never bite me, but still, you can see from his eyes he is not having fun.
This toy works thanks to the tiny teeth of the crocodile as a toothbrush.
You can add some toothpaste for dogs on it and let your dog chew it.
Sky chews a lot, like all the Amstaffs and Staffies, so he has pearly-white teeth.
You can buy it here.
Lapa Pets Extremely Tough Indestructible Dog Toy for Aggressive Chewer Large Breed.
Ok.
This is the epic winner of all the dog toys we have at home.
It probably would survive a fire, a tornado, and a tsunami.
It is quite expensive compared to other toys, but it lasts forever.
Or very close to forever.
It has been chewed, thrown in the air, run over, dug out from a hole in the garden, buried alive (not really alive), re-dug out from the same hole, left alone freezing, jumped over, pulled.
It is still in one piece.
Not even a tiny piece came off.
Plus, you can hide treats inside, but I never had as Sky is too determined to blow up this toy one way or the other.
It is in natural rubber, just like the crocodile.
It comes in different colors.
Sky has a blue and red version, but it is also available in yellow, and I believe, a few other colors.
You can buy it here in yellow.
Or here in blue:
BLUEISLAND Dog Rope Toys for Aggressive Chewers Tough Rope Chew Toys for Large and Medium Dog 3 Feet
My dog goes crazy for ropes.
Yesterday we went for a walk on the canal, and he tried to pull one of the ropes of a boat.
We found a small cut piece of marine rope, and Sky claimed it as a new toy.
I have been trying to find the perfect rope for months.
But every time, either it was destroyed after a couple of days, or it was too small for him.
I found this one, and I ordered it, hoping to be like in the photos.
Yes, it is.
It just came tangled, but it's not really a problem.
It is very resistant.
Sky has been using it as a tug, pulling it, and we have been playing together with this rope, me pulling on one side and Sky on the other side.
The rope is still in one piece, and almost no string coming out of it.
It is a very decent size for a medium to large dog breed.
You can buy it here: Blue Island Aggressive Chewers Rope
The Kong
This is probably one of the most known toys for aggressive chewers.
Or serial chewers.
Kong.
It comes in every size, depending on the breed, and it is made in natural rubber.
It has holes on the top and on the bottom, where you can hide treats or peanut butter, and when you throw it, it will bounce around randomly, making the dog chase it.
Sky has the extra-large version for obvious reasons, and it's our toy when it comes to fetching in the garden.
We bought it at the local pet store, so I am pretty sure that you won't have any problems finding it.
This brand produces a lot more toys, and they are all made in the United States.
They also sell treats that are pet-safe and have toys divided by age groups.
It means that you can buy toys for puppies, as well as for senior dogs.
And they sell toys for cats as well.
You can check them out here on their official website: Kong company
These are the toys that I have been able to test through Sky, but if you have any other suggestion, is more than welcome! Happy Three Kings' Day!
#nbholidaycheer