I am currently sitting at my desk while sipping a cup of coffee, appreciating the scary but captivating show of the Bella storm.
The United Kingdom and Belgium have very similar weather.
So at the moment, my Christmas decorations; are in contrast with the rainy and windy weather outside my windows.
I have spent a lovely Christmas at home with my partner and our three pets, drinking wine and having our favorite food.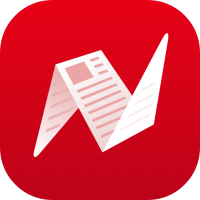 On one of those wine glasses, we started chatting about how our lives made a 360 this year; and we had to adjust to this new lifestyle.
We made a list of places we would love to go as soon as the quarantine is over, and we both have the ideas very clear about it.
Out of the pandemic times, I am a professional sports announcer; specialized in motorsports, while William is a Freestyle Motocross rider.
Our jobs brought us all over the world in the last years.
We have been to Mexico, Indonesia, United States, United Kingdom, Europe.
Of those, Indonesia stole our hearts.
Indonesia, a paradise on Earth.
We have been there together; for the first time back in 2018.
It was the end of October, and our contract was stating we were going to stay in Indonesia for a month and a half.
We were on tour for the Supercross, and between one show and the other, we had the time to explore this incredible country.
In the photo, Alistair Sayer, me, and William Van den Putte, who is my partner.
William wasn't at his first time over there.
But for me, it was a dream becoming true.
Indonesia is one of those paradises on Earth.
We had the chance to visit Malang, Kediri, Cianjur, my first time in Jakarta.
And when we landed in Bali, I felt like my heart cracked open to let the light back in.
I won't lie to you: I have always been a city girl.
I grew up in Milan, Italy then, moved to Los Angeles and lived for almost six years in Mexico City due to my announcer job with a famous energy drink brand.
But Bali swept me off my feet.
I don't know: it just feels like the place where I want to retire one day.
Last year, in summer, we had the chance to go back again, and we visited Palembang, Semarang, Jakarta once again, and then I did everything to run away for five days in Bali.
This time we were much more prepared for it.
So after the tour-stops of the MXGP, we planned Bali.
We already understood that though it is a small island on the map, it takes hours to move from side to side due to the roads respecting the natural state of Bali.
Kuta Beach is our landing spot.
We loved Kuta the first time we came there, so we decided to reserve a bungalow a few steps away from the main streets of Kuta, where all the restaurants and the beach are.
It still remains a mystery to me how it is possible that a hotel, so close to the day and nightlife of Bali, could also be so peaceful.
It was a feeling of turning on and off the volume.
In Kuta, there is an endless list of coffee places and restaurants where you can enjoy organic food.
One of my favorites is the Crumb & Coaster.
I found this place the first time we were in Bali through Google Maps by literally searching for the best coffee spot in town.
It is in a small street, a few steps away from the beach, but this coffee place is lovely.
The Crumb & Coaster is decorated with wood, plants and the people working there are always happy to see their customers.
Mind that Bali is a straw-free place: they use only paper straws here.
Another spot where to go and have a bite is the Kitchenette inside the Beach Walk, the local mall.
Yes, you got it right. And yes, I was happy to hug Pikachu.
In Kuta, you can pass from the luxury mall to the beach in ten steps.
As personal advice, try to eat as much local fruit as you can.
I never had fruit so tasty as the one I ate in Indonesia.
And it is incredibly cheap if you have to buy it.
Because this is how you find lychees:
Bali Sea Turtle Society
On the beach, there is the Bali Sea Turtle Society.
This no-profit organization takes care of protecting the eggs until they hatch.
Then they proceed to release the baby turtles into the ocean.
For obvious natural reasons, it is not possible to know for sure when the eggs will hatch.
But the volunteers will be able to give you an estimated time.
Through a free donation, you will be able to actively participate in the release of the new-born turtles.
We did it, and it has been one of the most breathtaking moments of my life.
A hundred small turtles, instinctively moving toward the ocean.
Waterfalls and hiking.
Bali is also well-known for the waterfalls.
Mind wearing comfortable shoes because you will have to go up and down hundreds of steps on what feels like an infinite stair.
I lost the count around one hundred and fifty-something.
But it's an experience of a lifetime.
Jungle Swings
If you are into traveling, you will have seen for sure those photos of the so-called jungle swings.
I did it.
We have been in a coffee place, called the Celuk Swing, not so far from Kuta and a few meters away from the Bali zoo.
Here you will be able to try different kinds of coffee, including the coconut one, my favorite, teas, and hop on their jungle swing.
It is a bit pricey but absolutely worth it.
I was able to take photos of it, and one of them, it's still my background on my computer.
As for the mood, Bali is the most relaxed place on Earth.
Every time we arrive, I forget about makeup, hair styling, tight clothes, and I wear flip flops the whole time.
Don't mind buying clothes for the hot, humid weather before landing there.
Bali is full of small family businesses where you will be able to buy the cutest Bali-styled outfits for a few dollars.
And you will make them very happy by supporting local businesses.
There is so much more you can do in Bali, and I will share it in the future.
For the moment, we can't travel physically, but no one says that we can not plan our future post-pandemic trip to wish on on New Year's Eve!
#nbholidaycheer