Finally, it's Christmas, and I couldn't be more ready to celebrate!
I am spending it at home with my boyfriend and our pets.
I am usually very prone to work a bit too much, and I have to admit that the pandemic made me a bit of a workaholic.
Without a real office schedule, it's easy to keep working in the evening.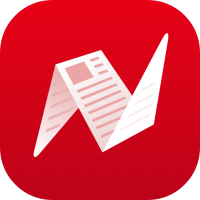 But I made it to clear my schedule for the next few days.
I want to dedicate it to my little family, house, cooking, relaxing, and watching tv.
As you have seen, I have been doing some glorious DIY art attack projects, like the Christmas Wreath, for under ten dollars.
I also made a list of Christmas movies I wanted to see, and I thought it would be nice to share it with you.
Xmas Alien
Image courtesy of Netflix
I love stop-motion movies.
And even more when we are talking about Christmas movies.
This movie is the story of a tiny and sweet alien named X who will try to save the world and Christmas from a band of kleptomaniac aliens.
The mean pirate aliens are planning to deactivate and steal Earth's gravity.
The final plan is to rob more easily the whole planet of everything.
I grow up with A Nightmare before Christmas &Co.
This movie is different from the gloomy and nostalgic atmosphere of Tim Burton's operas.
Xmas Alien is colorful, funny, and adapts to the whole family.
Including a simple, but important message not only for the kids but also for the adults.
No, I won't spoiler it, as I don't want to end up on the charcoal list of Santa.
Operation Christmas Drop
What kind of Christmas would it be without a romantic comedy?
Defined as a must-watch movie on Netflix, it tells the story about Erica and Andrew.
Erica is an assistant at the Congress in Washington, DC.
She is asked to fly to Guam and investigate a US Air Force base.
The reason is finding a reason to close it.
Andrew, a captain of the Air Force, is in charge of showing her around the base.
His final goal is to convince her not to close the base.
Operation Christmas Drop is a real-life tradition, and it's about airlifting presents to Micronesia for Christmas.
Between the beauty of Micronesia's islands, the romance blossom, and Erica and Andrew fall for each other.
Hollywood is filled with love stories of men in uniform, and we can't wait to keep on dreaming with this one.
The War with Grandpa
Me watching this movie earlier this afternoon.
We are talking about a maestro of acting: Mr. Robert De Niro.
If you have loved him in Meet the Fockers and Meet the parents, you will adore this comedy.
We also have the participation of Miss Kill Bill, Uma Thurman.
Who, in this movie, stars as the lovely mother of this family.
The war goes on between grampa De Niro and Peter.
It's Christmas time, and they have to share a room.
Peter is not very amused by the situation, so he decides to declare war on his Granpa.
In a year where we had to learn to share our vital spaces with family and friends we got "stuck" with during the quarantine and lockdowns, this movie will make you laugh.
And probably plan a war as well.
Holidate
Another romantic comedy, revolving around the Christmas holidays.
Two strangers, Sloane and Jackson, are fed up with having to deal with being alone on Christmas and family comments.
Sloane, who recently broke up with her boyfriend, is stressed by her family about finding a new boyfriend.
Jackson is an Australian golfer dealing on Christmas with a girlfriend he doesn't love and her family.
The faith will bring the two together while returning some presents.
Sloane tells him about her aunt bringing a new date to every family gathering to avoid nasty comments.
Jackson proposes to be each other plus one for New Year's Eve.
Sloane ends up accepting, and they make a pact of being their Holidates.
From there, a romantically rollercoaster will start its trip.
Love, jealousy, hilarious moments.
All are condensed in this movie.
The Christmas Waltz
Image courtesy of Hallmark.
Imagine organizing a dreamy wedding and planning it for Christmas.
That could have been the fairy tale of a lifetime.
Avery was only three weeks away from living her dream when her boyfriend decided to dump her.
I mean.
After Carrie Bradshaw being dumped on her wedding day by Mr. Big, I think this is the second saddest wedding break up in Hollywood's fantasy world.
Nevertheless, Avery decides to take her dancing lessons meant for her wedding.
Here is where she meets the handsome Roman, her designed dance instructor.
He will teach her how to do the waltz, and maybe how to love again.
The Christmas Chronicles 2
Image courtesy of Netflix
Two years have passed since the events of The Christmas Chronicles 1.
If someone would tell me to pack up and let's spend Christmas in Cancun, Mexico, I will probably be already sitting on the plane.
Kate is now a pre-teenager in a full mood swing
And she is totally against the Cancun Christmas.
She doesn't want to spend Christmas where there is no snow and just wants to go back home.
And the idea of spending Christmas with her mother's new companion and his son, Jack, sounds awful.
Recklessly, she runs away and hops on the first flight back home to Boston.
Little do they know that the shuttle she jumps on, followed by Jack, is directed to the North Pole.
And is driven by a Christmas Elf with wicked intentions.
They are saved by the jingle bell of Santa Kurt Russell Claus and Mrs. Claus, portrayed by a radiant Goldie Hawn.
Santa and Mrs. Claus will show them the legendary Santa Claus village, will have dinner at Santa's house, and will go to bed.
While they are asleep, Belsnickel and his minion Speck will try to destroy the village.
Mrs. Claus explains to Kate and Jack, how Santa got the Star of Bethlem and the incredible power of this magic tool.
She will also tell them how they adopted Belsnickel, who lost his way and became a human as a curse for misbehaving as a naughty elf.
The rest is a magical movie for the family, which I am sure you will adore.
Let me know in the comments if there is any other movie I should put on my list!
A very Merry Christmas to all of you: may all of your dreams come true!
#nbholidaycheer