This year has been life-changing for everybody.
People learned new skills, got in touch with new hobbies, appreciated more family and friends and their jobs.
Because this year, being able to see our friends, families and keep our jobs is a real blessing.
But there is something else.
A lot of people got closer to their pets.
If before COVID, we used to stay with our pets on the weekends, and when at home from work, this year we got to spend way much more time than ever.
Following the impressive adoption wave derived by the pandemic situation, the so-called "Covid-19 pets", people who priorly the virus was not into having a furry friend around, changed their opinion and welcomed a new member in their family.
Most of these pets are puppies coming from breeders, and some are from shelters.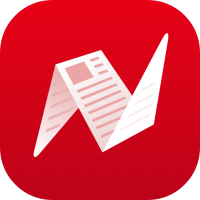 As some of you know from my social media, when I was living back in Mexico, I got so lucky to be able to rescue two cats, Minimini and Kawa.
Kawa arrived with me in April 2015 from an abusive situation, where she was left without any food, and I adopted her when she was around one year old.
Minimini arrived in May 2019, a kitten born from a cat who got pregnant before having the chance of spaying her, so the guy put the kittens up for adoptions on the web stating, that otherwise, he was going to put them down because he couldn't afford to maintain them.
I adopted Minimini when she was nearly three weeks old and managed to help to place in loving families all the other kittens.
When I relocated back to Europe, they came with me like you may have read from my article about traveling with your pet.
This year, amidst the pandemic, we moved into our new house, a big detached house in the countryside of Belgium.
We also have a huge fenced garden, and we were wondering if it was time for us to adopt a dog.
A couple of months later, a colleague of William had to move back to Holland, and he was searching for someone to relocate one of his dogs because he had to move back in with his parents, and they allowed him only one dog.
William came back home and told me it was either finding the dog a new family or leaving him in the shelter.
I asked him what kind of dog we were talking about.
He said an American Staffordshire, or Amstaff of eight months.
I didn't even think about it twice.
Because I know that Amstaff, Pitbulls, and in general, this kind of dog, are the least prone to be adopted in shelters.
And most likely to end up spending their lives there or be euthanized.
I said, "Let's go and see him.".
But in my head, I already knew that it was more a "Let's go and bring him home.".
Sky, this is his name, was severely underweight when we got there.
You could see his ribcage, his backbone, and his hips popping out from the skin.
The ex-co-worker of William was leaving him for several hours each day in a crate and giving food to him once a day.
He told me he was doing so because the dog was "destructive" and he chewed part of a door.
Spoiler alert: Sky since he is with us, never chewed anything except his toys and an industrial quantity of chewies.
I won't disclose what this man went through in the past few months, but I am happy he took the decision to give up the dog for adoption if not being able to provide for him.
I looked to this big-headed, skeletal puppy at my feet, and he was looking back at me with eyes of "Take me home with you."
At eight months, an Amstaff is already around 20 kilos of weight, so not exactly a small puppy.
Sky was not even close to the 20 kilos, but his size was already considerable.
I got his harness, his couple of toys, his passport, his folded crate, and when I opened the door of our car, Sky jumped right in.
I knew the crate was not going to be used anymore, but the ex-owner insisted on taking it with us.
Sky last week sleeping on my shoulders
We arrived home, and when he saw the garden, he didn't even know what to do.
Imagine a dog with a garden at his full disposal and unaware of what to do with it.
This past summer, we spent a lot of afternoons sleeping together on the sunbed under the trees.
Fast forward to December, Sky had his first birthday in November, he has a lot of toys, made a lot of zoomies in the house, in the garden, and a lot of hikes with me.
He is an adorable, goofy pup, with a bowl of food and another one of water always available, and he is finally on the right weight for his age and breed.
He spends his days on the couch, and he got his own bed.
Because I promised him that he would never have to live in a cage anymore.
In those months, he made friends with other dogs, his best friend is the male cocker spaniel six years old of my best friend Kary, and his other friends are a female golden labrador named Blondie and a tiny dachshund of a few months.
Here Sky with Veyl, the Mexican cocker spaniel of my best friend who is also from Mexico but lives here in Belgium.
Sky still gets the sad worried look from some people not aware of the fact that he never growls and he never attacked someone or another dog.
People judge a lot by appearances, and not only with people.
Yes, there are people switching sidewalks when they cross us in the street even though my dog is wagging his tail.
Yes, people are picking up their dogs when they see us approaching.
But there are also a lot of people cuddling him and hugging him in the streets.
Yes, my dog sits on chairs on his own. I turned around and that what I saw.
A lot of other dogs' owners joking about how their dogs and their being friends with Sky got themselves a bodyguard.
Sky loves to go to drink a coffee with me.
When I ask him if he wants to come for a coffee, he's already at the door.
The guys at the cafe where we always go, are always happy about Sky's presence and bring him cookies which are rewarded by a "high-five" with his paw from Sky.
Now will you excuse me, but he is waiting for me to put him on his Christmas sweater, which he adores and he is very proud of, and go for a walk.
I never saw someone being more proud of a Christmas sweater than Sky, in this photo with William.
This Christmas, if you are thinking about adding a new member to your family or to your life, think about the shelters and give a look over there.
Your soulmate may have been waiting there for you to come and take him or her home.