In recent times, it is no longer news to affirm that the day and age is on the brink of increasingly intense Artificial Intelligence. So, if you are reading this and have never come across the term AI, it is either of two things. You are either not as exposed or enlightened as you think or you have chosen not be abreast of the tides. If I were you, I'd move my mountain of ignorance and take the time to read a little further.
The once foreseen future screams it is Here... Right upon us and it's NOW!
More than ever before, the evolution of technology has become terribly rapid and the way we lead our lives has changed and keeps changing… There's so much more to uncover and unravel. If we do not keep up with the pace and not properly positioned to envisage what could possibly be after having observed from the past what used to be, we just might be setting up ourselves on the side of the disadvantaged. Hence the need to flow with tide and prepare for the inevitable.
In simple terms, Artificial Intelligence (AI) is really about making computers smart and making them even smarter thereafter. To the layman, what probably counts as AI is some electronic device that is surprisingly intelligent compared to what the typical computer would be able to perform or get done in the coming future. The irony however, is the fact that the same devices we regard as normal and simple today used to be what we once regarded as the peak of human creativity at some point in time.
In the nearest future, millions of people are going to be ripped of their means of livelihood because their skills will become obsolete. It's for real! Believe me when I say it's already happening and we can't afford to sleep on this. Practitioners of Noble Professions that we do admire and disciplines we once craved will soon be replaced with robots and smart computers. As it stands, the future holds little for white-collar job experts such as Doctors, Accountants and even Journalists to mention a few. The student of radiology probably looking to build a 25-year career in reading images and x-ray photographs might have to reconsider as this would pose a critical challenge sooner than ever seeing the rapid emergence of smart robots, super-intelligent and conscious machines trained to think and feel. Sebastian Thrun, Co-founder and CEO of Udacity quips, 'Our ability to even stay current is so insanely limited compared to the machines that we build.' He proceeds to make reference to the recent advancement in transportation stating how thankfully, Uber and the likes have democratized transportation thus making it cheaper and much safer to commute. However, this is only the beginning. Sooner or later, there would be replacement with driverless cars and smart power-bikes amidst several other unborn devices thus sending off Uber drivers back into the labor market.
In conclusion, Artificial Intelligence has taken its toll on every facet and sphere of human existence and even the blind man on the street is not unaware. AI once used to be the long-awaited future. That future is now upon us staring us in the face refusing to lower its gaze. Today, it is no longer the future we foresee. The once foreseen future screams it is here...Right upon us and it is now.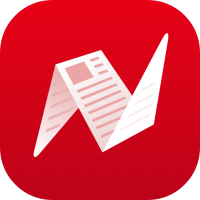 This is original content from NewsBreak's Creator Program. Join today to publish and share your own content.