Looking for a perfect unplugged summer vacation location for the family? Clear Lake State Park is the ideal place to stay. The lake is extremely clear and absolutely gorgeous. There is no need for any electronics while you are here as there are plenty of fun outdoor activities to enjoy during your stay. 
About Clear Lake State Park
Clear Lake State Park is the perfect place to enjoy some time with the family. The campground is charming, with bathrooms nearby. Additionally, many fun activities and events are offered at the campground for you to enjoy during your stay. 
If you enjoy being out on the water, rent a boat, kayak, or canoe and spend some time out on this beautiful lake. There are several points along the lake where you can get your boat in the water, and no matter where you paddle, you are going to see some lovely bits of nature that simply cannot be matched. For those who want to swim, there is a beach and a shallow swimming area. You can relax on the beach and let the kids enjoy some time splashing in this crystal clear lake. 
More To Explore In Atlanta Michigan
During your trip, make sure that you head in your car to Atlanta. The town is the official Elk Capital of Michigan. In addition to that title, Atlanta is the only town in the state that sits on the 45th parallel, which is the latitudinal line that is halfway between the North Pole and the Equator. 
Atlanta is surrounded by 11 lakes and heavily wooded forests. If you enjoy fishing and hunting, this is the perfect spot for you to spend some time. For those who just enjoy trails and looking for wildlife, head out searching for deer and elk. You will not be disappointed. You might even see an occasional bear while on your journey. 
Great Places To Eat
If you enjoy a good cup of coffee to start your day, make sure that you stop by North Woods Coffee Guys. This specialty coffee shop has some of the best coffee drinks around. Make sure that you also grab some baklava from the shop. The baklava is from the local Baklava shop, and you definitely do not want to miss out on this great-tasting dessert. 
There is nothing quite like a great sandwich and some soup for lunch, and Thunder Bay Deli does not disappoint. If you happen to visit on a chilly day, you cannot go wrong with one of the daily soups offered at this great deli. The sandwich choices are plentiful as well as delicious. 
For dinner, check out Chatters Bull Pen. Make sure that you order some pizza as it is some of the best in the area. You can sit back and enjoy watching sports on one of the televisions or sit outside and enjoy the great outdoor dining area. If you are not in the mood for pizza, the restaurant also has some great sandwiches and other bar food.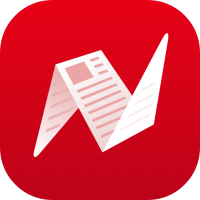 This is original content from NewsBreak's Creator Program. Join today to publish and share your own content.