photo courtesy of @MichiganSunriseCoast
The first quilt trail in Michigan, the Alcona County Quilt Trail is a series of large painted wooden quilt blocks that are mounted on or next to various structures throughout the county. Some of these structures include historic barns, churches, and a train depot. The 8-foot-by-8-foot wooden quilt squares can be found at parks as well.
The Alcona County Quilt Trail Project started as a potential way to attract tourism to the surrounding communities while showcasing the area's unique history. "Stitching Together a Community" is the motto behind the project. The designs are created to represent the history or people of the places where they're mounted. Additionally, the wooden quilt blocks highlight the important role that arts and crafts have in the community. In fact, the county hosts the second-largest crafts and arts show in Michigan.
Michigan State University Professor Wynne Wright and his class researched the project in fall 2007, and the self-guided driving trail was completed in October 2009. Volunteers throughout the community helped with constructing, painting, and mounting the wooden quilt squares. The sites were chosen based on their history, structural interest, road conditions, and level of safety for viewing. It's quite fun to look at the various quilt depictions while driving through the small towns.
In downtown Harrisville, the Alcona County Chamber of Commerce office has map brochures of the Alcona County Quilt Trail, which show the driving route and include a brief history of each site and other information. However, you can view the trail map here too. What you won't find on the map, though, is the Mystery Block. It's located in plain sight along the trail route. If you find it, you can send an email to the Alcona County Quilt Trail Project with your information and where you saw the mystery square. Your name will be entered into a monthly drawing to win a branded tote bag if you're correct.
Things To Do And Restaurants Along The Route
As you travel the Alcona County Quilt Trail, you'll come across many fun things to do and restaurants. In Harrisville, Harrisville State Park is one of the oldest parks in Michigan. Nearby is Sturgeon Point State Park, an undeveloped park with a nearly 1-mile shallow reef. Within the park is Sturgeon Point Lighthouse and Museum, which is usually open for tours during the summer but has brochures for self-guided tours of the grounds at the lighthouse gate. Before you leave Harrisville, you could stop by Country Cone & Fudge Shoppe for a sweet treat; Dockside Cafe for breakfast, sandwiches, subs, and more; or Alcona Brew Haus for burgers, sliders, pizza, or dinner entrees in the dining room or an igloo.
Following the Alcona County Quilt Trail north, you'll find Negwegon State Park. It's another undeveloped area and stretches for 4,118 acres. There's a sandy beach, a designated dark sky preserve, and hiking opportunities. If you want Italian cuisine while you're there, stop at Rosa's Lookout Inn. It serves incredible wood-fired pizzas, Italian entrees, seafood, and steaks. If it's your birthday, you can choose a dinner for free!
Going west and a little bit off the self-guided driving trail is Hubbard Lake Nature Preserve, which offers hiking. The Churchill Pointe Inn is a great place to grab a bite with a view of the water while you eat. Near the south end of the lake is White Pine National Golf Resort. It has a full-service restaurant, Roadhouse Bar and Grill, that serves a variety of dishes.
Continuing the trail south and then west, you'll enter Huron National Forest, which is the eastern side of Huron-Manistee National Forests. You can go fishing, hiking, picnicking, swimming, canoeing, and kayaking in many areas. The Reid Lake Foot Travel Area and Hoist Lake Area are nice spots to explore. Also within the park is Eagle Ridge Golf Club of Glennie, which has a challenging 18-hole golf course. Near the golf course is Chat'n Chew, a diner that serves American cuisine for breakfast and brunch.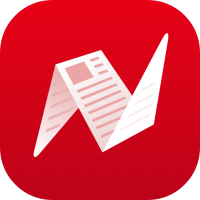 This is original content from NewsBreak's Creator Program. Join today to publish and share your own content.