photo courtesy of Awesome Mitten
While most of the state parks in Michigan are large, spacious plots of land that offer recreational opportunities and wildlife viewing, the Fred Meijer White Pine Trail State Park is a bit different. This park — which begins in Cadillac and ends in Comstock Park — is a linear park that spans more than 92 miles. 
About The Fred Meijer White Pine Trail State Park
If you began exploring the White Pine Trail in Cadillac and biked or hiked your way down to Comstock Park, you would find that there is hard-packed gravel the entire way. This makes the journey doable but arduous at times, so one of the best places to experience this picturesque trail is in Mecosta County. In fact, there is a convenient White Pine Trail Big Rapids trailhead that allows you to enter the trail and enjoy a 13-mile stretch of asphalt between Big Rapids and Reed City. 
Known to locals simply as the White Pine Trail, this idyllic trail allows anyone to experience the majestic beauty of Michigan. It is a tree-lined trail that winds along the edges of the local communities while still providing you with an escape from the sights and sounds of city life. In the summer, the green leaves of the trees provide the natural shade that you need to stay comfortable all while giving you a glimpse into the natural state of Michigan. As you bike, hike or walk along the path, you may discover some of the wildlife creatures that are native to this part of the state. Remember to look and not touch, as these animals are counting on you to protect them and help them survive.
More Outdoor Things To Do In Big Rapids
If this picturesque trail leaves you clamoring for more outdoor things to do in Big Rapids, then you are in luck. Just a few minutes away from the Fred Meijer White Pine Trail State Park Big Rapids trailhead is the Riverwalk, another linear park in the community that is located along both the east and west sides of the mighty Muskegon River. 
While the White Pine Trail is a state park, the Riverwalk is a Big Rapids city park. Spanning more than three miles in total, this park is beloved by city residents and summer visitors alike, largely because it offers some of the most breathtaking views of the river that winds through the city. Along the Riverwalk, visitors will uncover a variety of different features and amenities. For example, the Northend Riverside Park is often filled with families who have young children in tow, due to the fact that this section of the park has both picnic areas and playground equipment. Centennial Park is a favorite among couples searching for a bit of peace, solitude, and romance, as there is a charming gazebo that allows people to rest, relax and soak up the views.
Best Restaurants In Big Rapids
A day spent out in the elements in Big Rapids will undoubtedly leave you hungry and craving a delicious meal. Fortunately, Big Rapids is home to a plethora of locally-owned restaurants that specialize in filling both your belly and your soul.
For a casual meal that celebrates both the past and present in Big Rapids, head on over to Schuberg's Bar and Grill. This bar has been part of the city's landscape since the 19th century. While it features a modern menu, much of the bar's interior has been preserved to look as it did during its heyday. In fact, some of the original furniture that was handcrafted in Mecosta County remains part of the bar today. 
If you would rather enjoy a luxurious dinner after a day of outdoor recreation, then you should consider Blue Cow. This farm-to-table restaurant has become famous for its rotating menu that changes weekly based on the seasonal ingredients that are available in the local area. No matter which meal you select from this menu, you will want to ask for the perfect wine pairing, as this restaurant specializes in expertly matching vintages to its food.
Of course, it doesn't matter whether you have enjoyed a fine dining experience or a burger at the bar, the best way to finish off any summer meal in Michigan is with ice cream. Fortunately, BR Scoops Real Ice Cream is located in the heart of Big Rapids and is always serving up new frozen concoctions that will delight your taste buds.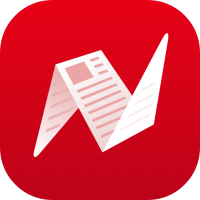 This is original content from NewsBreak's Creator Program. Join today to publish and share your own content.