The concept of investing in an experience rather than simply purchasing a product is nothing new at The Mud Room in Grand Rapids. This DIY art studio has been offering local residents and visitors the opportunity to get colorful and creative since 1996. With ample opportunities for creating, designing, and painting as well as shelves for shopping, you can easily spend an entire day at this innovative space.
About The Mud Room
Creativity is at the core of The Mud Room's mission, and this studio provides art experiences for people of all ages. Pottery painting is one of the most popular options at the studio, as everything that you need to create your own masterpiece is right on site. Adults and children alike can search for a piece that they love, and paint it at the studio. Then, the piece is left there in order to be fired, and you can go back to pick up your completed artwork about a week later
If you want to do more than paint a piece that has already been created for you, you can try your hand at the in-studio potter's wheel. This working potter's wheel allows you to work with clay to create your own pot. The potter's wheel is available to any guest who is 7 or older, and an instructor is there to help anyone who is new to the experience. Once you create your clay pot on the wheel, you can add color to it that same day to personalize your design. Then, the pot is left at the studio, where the expert artists will fire and glaze it for you. Two weeks later, you can return to pick up your finished product.
The Mud Room also frequently hosts group experiences, such as art parties for children who want to celebrate their birthday with a creative twist or wood pallet painting parties for adults who want to showcase their artistic side. And, if group hangs are not your thing, you can head to The Mud Room to pick up curbside art projects. The studio designed these experiences in light of the COVID-19 pandemic, but their art-at-home boxes became so popular that they decided to make them a permanent fixture.
More To Do In Grand Rapids
Frederik Meijer Gardens
After spending the day at this hidden gem in Grand Rapids, you may be ready to head over to the most iconic attraction in the city. Frederik Meijer Gardens & Sculpture Park is an attraction with a 158-acre campus that includes both indoor and outdoor gardens as well as several sculpture parks. The goal of the non-profit organization that runs the attraction is to create a space where art and natural beauty are effortlessly combined to create a unique experience. Given the artistic nature of this attraction, it's the perfect complement to any itinerary that includes a stop at The Mud Room.
The gardens and sculpture park opened to the public in 1995, and this place quickly became a favorite among local community members. However, in the last 25 years, it has gained notoriety not only throughout Michigan but also around the world. More than 12 million visitors have experienced the sights, sounds, and scents of this botanic paradise, and you should be the next one at the entrance.
Where To Eat In Grand Rapids
Clearly, a city like Grand Rapids is not one that you simply visit — it's a place that you experience. On that note, there are many dining experiences available at restaurants throughout the city.
For example, The Heritage Restaurant is known as the premier fine dining establishment in the city, but this unique restaurant is run by culinary school students.
Another dining experience that cannot be missed is San Chez, which is a tapas restaurant that also offers cooking classes.
Of course, no visit to Grand Rapids would be complete without a trip to a craft brewery. The Mitten Brewing Co. is a local favorite that is known for both its small-batch beers and its artisan pizzas.
You can finish your visit to Grand Rapids off on a sweet note with a trip to Pinkie's Ice Cream & Desserts. This local ice cream shop features more than 30 flavors of ice cream as well as many specialty items, such as shakes, malts, and sundaes.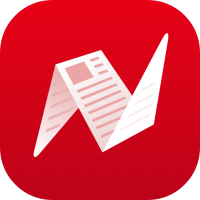 This is original content from NewsBreak's Creator Program. Join today to publish and share your own content.