When checking things off your Michigan summer bucket list, there are many wonderful destinations and things to do. One relatively unknown location you might want to consider in the north-central part of the state is Wooden Shoe Village. This small community is located in Gladwin County, and while you won't find much on a Google search of this area, there are several beautiful things to see and do in this hidden gem of a small town. 
Spend A Day On The Water
If you love spending time at a lake, Smallwood Lake offers a serene area that you are sure to enjoy. You can rent a boat for the day and enjoy a perfect summer's day in Michigan out on this peaceful lake. Ensure that you take the time to visit the Smallwood Dam as this is an excellent area to fish. 
Another option for some fun on the water is to spend the day on the Cedar River. Here you can kayak or canoe down the river. There are several routes from which to choose, and even a beginner will be able to paddle along and enjoy some great views. Another fun option is to book a tubing trip down the river. Float along the river and forget all of your worries for a few hours as you simply soak up the sun and scenery. If you didn't bring your own boat, you can rent a canoe, kayak, or tube from Cedar River Canoe Trips.
And if a riverboat cruise is more your style, Cedar River Canoe Trips has begun offering cruises and charters down the Tittabawaassee River on their classic riverboat that was originally built to do tours on the historic Erie Canal.
Stop And Smell The Flowers
While you are in the greater Gladwin area, you must stop by Stone Cottage Gardens and explore. Stone Cottage Gardens offers four acres of daylily fields and gardens for you to explore. You can walk through the fields of flowers and simply enjoy their beauty. There are gardening classes available throughout the year. While you are there, make sure to bring home some fantastic garden art as a souvenir as you cross this off your MI bucket list. 
After touring the gardens, stop by the Gladwin County Historical Society to learn more about the area. Most of the items on display, such as tractors, tools, and photos, come from Gladwin county.
Where To Eat
Once you have visited Stone Cottage Gardens, you might want to stop by Riverwalk Grill in Gladwin to try some of the produce from the gardens you visited. This excellent local restaurant sources a lot of its produce from Stone Cottage Gardens. You will love their fresh menu that has something for everyone. 
The River House Bar & Grill in Wooden Shoe Village is a local favorite place to eat, with great burgers and pizza, friendly staff, and a relaxed atmosphere – perfect for dinner after a day on the water!
At the intersection of M-30 & M-61, you'll find Woodland Diner. Open daily from 6 am – 8 pm, you'll find something to fill your belly any meal of the day. Excellent food, great service, and large portions – if you leave hungry, it's your own fault!
Where To Stay Near Wooden Shoe Village
Want to stay in Wooden Shoe Village? We recommend reserving a room at White Star Motel – a cozy, small-town motel with log cabin decor. Locally owned and owner-operated, with cleanliness and friendliness you'll notice.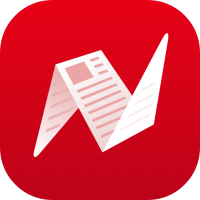 This is original content from NewsBreak's Creator Program. Join today to publish and share your own content.