It's ooey. It's gooey. It's an American meal mainstay. Today's the holiday! Tuesday, April 12 was National Grilled Cheese Day, and what better way to celebrate this American culinary mainstay than indulging in the classic sammie?
Since the introduction of American sliced cheese, and its quick popularity of the Kraft singles in the '50s and '60s, the grilled cheese sandwich has become a go-to afternoon snack, perfectly paired with tomato soup.
Today, we celebrate the classic comfort food the only way we know how to — a roundup of all the different kinds of grilled cheeses you can find around the state. Whether you stick to the good ol' fashioned recipe- white bread and American cheese, or you are ready to spice it up a little, there's a recipe for everyone's taste buds.
Here are our picks for the best grilled cheese sandwiches in Michigan...
East Michigan:
The press loves this cafe, and the people agree. Featured in Esquire's "Best Sandwiches of America," having been seen on Oprah's show and later voted "one of the perfect grilled cheese sandwiches in America" in Reader's Digest, Cafe Muse is a must. It's comfort food- minus the Cheddar. The famous grilled cheese includes havarti, fontina, mozzarella, basil, tomatoes, organic bread and honey.
If Oprah's BFF Gayle King gives it a five-star rating, I'll take three, please. Check out this video with Cafe Muse's chef talking about their grilled cheese in all its glory.
I'm willing to bet the ridiculously good-looking model Zoolander might even indulge in this grilled cheese on a cheat day. The 'ridiculously good' sandwich is on French Italian bread and is served with a side of tomato jam.
Remember that saying, 'An apple a day keeps the doctor away?' So what if that apple just so happens to be squashed between two pieces of bacon, it's still a serving of fruit!
Hermann's Olde Town Grille gets creative with their grilled cheese–gouda, muenster, bacon, and granny smith apples all atop of grilled raisin bread. See, raisins–so it's gotta be healthy, right?
West Michigan:
When it comes to food and drink, the more options, the better. This Grand Rapids Brewery knows that having choices is important. Founders is famous for its many brewed-in-house beers, even infusing beer into some of its menu items, including beer cheese dip.
While this grilled cheese doesn't require a designated driver, it does double-duty and satisfies a sweet tooth with its cream cheese toasted on multi-grain wheat bread.
The classic grilled cheese is good, adult grilled cheeses can be better, but the super grilled cheese might be the best yet. If you're all about a souped-up grilled cheese, the Crow's Nest 'super grilled cheese' might become your new best friend.
Cheddar, swiss, and smoked provolone piled high on sourdough bread. But if that's not enough bite for your bucks, you can add tomato, pesto, ham, prosciutto, or bacon.
Southeast Michigan:
The deli, known for its amazing array of meats, cheeses, and breads, certainly knows how to throw down in the kitchen. President Obama has even dined here and gave it a thumbs up.
Zingerman's has a pretty extensive list of vegetarian sandwiches ranging from classic to innovative menu options.
Keep it simple with 'Todd's cheezy weezy'– American cheese grilled on Bakehouse white bread or let your taste buds run wild with the 'No Whey Goat sandwich'– Zingerman's fresh goat cheese, roasted broccoli, capers, garlic, chili flakes, olive oil, and Romano on a grilled paesano roll.
Southwest Michigan:
While other patrons there might be oohing and ahhing over their Instagram-worthy lattes, no one will judge you for devouring a hefty sandwich in the corner.
Cafe Tosi's makes the classic grilled cheese that much more hip with their selection of grilled paninis. The 'grilled three cheese' offers baby swiss, provolone, and asiago cheeses, brushed with virgin olive oil and grilled on the bread of the day.
Hopcat – Grand Rapids and Kalamazoo (coming soon)
Hopcat is another beer-centered establishment, with locations all across the state: East Lansing, Grand Rapids, Ann Arbor, Detroit and soon to be in Kalamazoo. Perfectly paired with their famous 'crack fries,' Hopcat has its own 'Madtown Grilled Cheese' sure to please. The sandwich has a trio of Wisconsin dill Havarti, smoked gouda, and muenster on grilled Italian sourdough bread, with apple slices, garlic aioli, and honey, served with apple-tomato soup and blue cheese crumbles.
Mid-Michigan:
Located in Saginaw, Timber's Bar & Grill aims to be your next hometown local watering hole. Aside from 20 beers on tap, they've got the mitten state's need for cheese-covered.
The 'Michigan Grilled Cheese'- the GCBT puts the BLT to shame. The giant sandwich boasts six slices of bacon, melted cheese, and tomatoes on Napolitano bread adorned with locally produced cheese and seasonable vegetables.
Northern Michigan:
Chances are Michigan rocker Bob Seger probably wasn't singing about his love for grilled cheeses and this eatery down on Main Street, but we can just pretend. The idyllic downtown Main Street sets the stage for this cute bakery in Northern Michigan.
Armed with an arsenal of baked goods, specialty breads, quiche, soups, salads, and sandwiches, the Crescent Bakery lives by the motto of 'life is fun, eat it up.' And they've got the 'ultimate grilled cheese' to prove it: provolone, Monterey Jack, mozzarella, asiago, and tomato atop of your choice of fresh breads, availability rotating daily.
Upper Peninsula:
This U.P. bakery knows they've got the best bread around and their namesake proves it– Upper Crust Bakery knows how to construct the perfect sandwich, and they've got three different grilled cheeses to prove it.
The bakery offers the 'gourmet grilled cheese'- a blend of cheddar, swiss and provolone cheese served with your choice of bread, the cheese supreme- melted cheddar, provolone, and scallion cream cheese, topped with tomatoes and bacon, or the 'glorified grilled cheese' – cheddar, swiss, provolone, mushrooms, red onion, and Canadian bacon.
Now that you're salivating, tell us – who makes Michigan's best grilled cheese?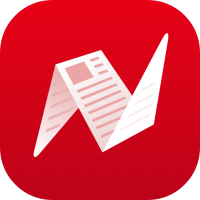 Article written for Awesome Mitten by Sarah Spohn - a proud Michigander and Capital-City born & bred. She's a product of LSD, the Lansing School District, not the drug. She enjoys art, cupcakes, and all things Beatlemania.