Michigan is practically two big islands. Alright, Michigan is technically two peninsulas, but just like an island, our Great Lake States has a ton of fantastic Michigan beaches. Lake Michigan beaches are especially nice—they're sandier, warmer, and cleaner than most—and I believe that Laketown Beach between Holland and Saugatuck is one of the best!
How to Get to Laketown Beach | Holland MI
Laketown Beach is a bit off the beaten path between Holland and Saugatuck, but it's worth finding. (For directions, click here.)
It is sandwiched between two long stretches of private beachfront, so it is small but rarely crowded. The beach may lack a lot of space, but it definitely makes up for it in serenity. That isn't to say Laketown is always empty; on weekends it can attract a crowd, but it remains one of the best public beaches when it comes to privacy, relaxation, and space.
Parking is free and available right at the base of the stairs.
Climbing the Stairs at Laketown Beach Holland
The stairs can be a hike. Going up and down the dune to the beach and back to the parking lot means walking nearly 500 stairs. Luckily—though this can be a great workout—you can take a clearly marked shortcut down a smaller dune after about 60 steps.
But the higher you climb, the better the view is. Looking over Lake Michigan from the top of the stairs is truly spectacular and one of the best places to catch a sunset over the water. When the sky is clear and blue, the view seems endless.
Things to Do at Laketown Beach Holland
When you are finally able to rip yourself away from the view and head down to the beach, you'll discover that it is equally stunning. Rocks don't litter the ground at Laketown; there is just dune grass, sand, and crystal blue water.
It might be smart to pack a lunch when you plan your day at the beach; there aren't any hot dog stands, ice cream vendors or small shops nearby. As far as public beaches go, Laketown is a little rustic, but it's this serenity and privacy that makes it a hidden gem.
The Bowl Holland MI
Probably one of the biggest draws to Laketown isn't actually within its boundaries, however, but what is known locally as "The Bowl." The Bowl is a gigantic sand bowl, resembling a sort of concave desert.
Along with the other dunes and Lake Michigan itself, The Bowl was carved out of the earth by glaciers millions of years ago and was likely a small lake before drying up. Standing at the center of The Bowl and being surrounded on all sides by enormous walls of sand is quite breathtaking. The landscape is truly like no other.
This awesome sight alone makes a trip to Laketown a summer necessity and a great, relaxing place to bring friends and family.
More Things to Do in Holland Michigan
Situated on the shores of beautiful Lake Michigan, Holland is a vacation destination for many Michiganders throughout the warmer months of the year. Whether it's the draw of the sandy beaches, the annual Holland Michigan Tulip Time Festival, Dutch history and architecture, or simple the quaintness of downtown Holland, there are so many great things to do in Holland Michigan – perfect for a romantic getaway, a family vacation, or even just a short day trip to the lakeshore with friends.
Restaurants such as The Biscuit (breakfast), New Holland Brewery, and Hops at 84 East are must-visits while exploring Holland Michigan and nearby Laketown Beach!
More West Michigan Beaches to Explore
Holland State Park: Sometimes it's not just the place itself that makes a beach worth visiting but also the surrounding area attractions that give you the perfect day. The sandy shore at Holland State Park and the bustling streets of Downtown Holland complement each other so well; spend the day at the beach and do some shopping and dining that night!
Rosy Mound Natural Area: This is the place to go if you're looking to really immerse yourself in the beauty of Lake Michigan and its diverse dune ecosystems. The Rosy Mound Natural Area has a self-service station for the parking fee of $7 a day – it's worth every penny to get to hike through the thick forests and rolling dunes that lead you to the freshwater swells of Lake Michigan.
Grand Haven State Park: The beach at Grand Haven State Park is just what you're looking for if you love classic beaches with expansive shores and great swimming. The blue sky is almost always dotted with colorful kites that can be seen zipping through the air.
What is YOUR favorite West Michigan beach to explore?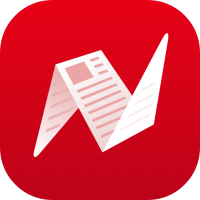 article written for Awesome Mitten by Mike Guisinger