The Cultural Center is a celebrated gem for the region, and each of its institutions makes an effort to contribute to the cultural and scientific integrity of the Greater Flint area. Since 1992, the Flint Cultural Center Corporation has managed the campus and community events with the mission "To foster cultural activity and community vitality through history, science, and the arts." The Flint Youth Theatre, Flint Institute of Arts, Flint Institute of Music, and Flint Public Library are also partners with the Corporation, and they often collaborate on a variety of events and experiences for visitors.
During the MittenTrip, we didn't have time to explore all that the Cultural Center has to offer, but it was still exceptionally memorable. We enjoyed the highlights and are eager to visit again.
Applewood
Just outside the main campus of the Cultural Center is the Applewood estate. Celebrating its 100th year, there are events, tours, and regular public hours scheduled throughout the summer and fall. The estate was built in 1916 by Charles Stewart Mott, the 50th and 55th mayor of Flint, a founder of General Motors, and a celebrated philanthropist. Created as a self-sustaining farm, the 34-acre estate includes a beautiful home, an apple orchard, large gardens, a gatehouse, barn, and chicken coop. It's not your average farm, as it oozes elegance at every turn. It is a Michigan Historic Landmark and is listed on the National Register of Historic Sites.
As we wandered through the gardens and toured the buildings, we were overcome by a feeling of serenity and calm. It was a wonderful place to slow down, enjoy nature, and learn about a time long past. Many of the events planned for the summer and fall are aimed at creating an enriching experience for families in the region and beyond.
Flint Institute of Arts
As a focal point at the Cultural Center, the Flint Institute of Arts (FIA) is the second largest art museum in the Mitten State and was established in 1928. Even more interestingly, the FIA is one of the largest museum art schools in the nation. On average, over 160,000 visitors enjoy the programs and galleries each year. Although the museum is affordable for what it offers, they also offer "Free Saturdays" in partnership with FirstMerit Bank thanks to an overwhelming commitment to celebrating arts and culture in the region.
We were taken with the extensive collections of American, European, Native American, African, and Asian art, including paintings, sculptures, prints, drawings, and decorative arts. It is always a wonder to see popular icons like Auguste Renoir, John Singer Sargent, and Mary Cassatt when exploring a place so close to home. Although there was a lot to see, it was not one of those museums that feels overwhelming. Instead, we felt comfortable to move at our own pace, and we were able to see most of what we wanted within a couple hours before moving on to the next adventure.
Sloan Museum
For those interested in Michigan's history, especially automotive-related, the Sloan Museum offers a unique historical look at Flint's role in the industry and region with several interesting exhibits. Before entering the extensive collection of Flint historical memorabilia and artifacts, we experienced "A Bug's Life," where we got to walk among giant, moving bugs! Then, the museum transitioned into "Collecting Flint from A to Z," where we were able to learn about Flint, Genesee County, and the region through nearly 400,000 artifacts of historical relevance. Following that history lesson, we transitioned into the "20th Century Gallery" where we experienced an exhibit cataloging the twentieth century from the birth of the auto industry to the present.
Longway Planetarium
As Michigan's largest planetarium, Longway Planetarium boasts an impressive history, dating back to its opening on June 26, 1958. Serving more than 2.5 million people in its years, this institution offers a compelling resource for science education. We were impressed by the experience and look forward to returning for one of the many upcoming planetarium shows.
Flint has so much to offer community members and visitors alike. What are your favorite things to do at the Flint Cultural Center? Let us know in the comments!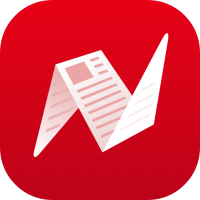 Joanna Dueweke was raised in vacation-land, Traverse City, where she was one of the lucky ones to enjoy the beach in the summer and snowboard through the winters. Then, she went to college and lived in East Lansing and Lansing, where she learned about sports and getting things done.