Cardiovascular disease, one of the most common causes of death in the world, has many known risk factors. A sedentary or unhealthy lifestyle often causes cardiovascular disease, and a regular diet of high-fat foods is one of the main causes of this condition. Therefore, health-conscious people have always endeavored to eat healthy to prevent these and many other illnesses.
Many people avoid high-fat dairy products and prefer skim-fat and non-fat dairy products for optimal health. However, according to new research, this may not be the right approach to cardiovascular disease. Researchers at the George Institute for Global Health, Johns Hopkins Bloomberg School of Public Health, and Uppsala University found that people with high milk fat intake are at greater risk of cardiovascular disease than those with low milk fat intake. It states that it is low. They especially say that high milk fat intake is not associated with an increased risk of death.
Dairy consumption and its consequences
As dairy consumption increased around the world, researchers wanted to better understand the health effects of this trend. For the purposes of this study, researchers examined the eating habits of more than 4,000 Swedish adults around the age of 60. They analyze the amount and type of dairy products they ate. This was a difficult task as dairy products are frequently used in a variety of foods. Next, the blood levels of certain fatty acid or fat components in dairy products were measured.
The reason for this is that milk fat intake can be measured more objectively, independent of memory or the quality of the food database. This particular fatty acid is found primarily in dairy products and can be used to reflect milk fat intake. Researchers followed all participants for an average of 16 years, checking records of heart attacks, strokes, and other serious cardiovascular events to see how many died.
CVD risk is lowest in people with a high intake of dairy fat
At the end of the study, researchers found that people with the highest levels of fat in their blood had the lowest risk of cardiovascular disease. When they saw the results, they compared them with the results of 17 similar studies in other countries. This has so far been the most comprehensive evidence of this more objective measure of milk fat intake, the risk of cardiovascular disease, and the association between death.
Taking into account other known CVD risk factors such as age, income, lifestyle, diet, and other illnesses, researchers found that people with high fatty acids (reflecting high milk fat intake) We have found that the risk of CVD is low. The highest levels of people are not at increased risk of death from all causes. However, researchers agree that more research is needed to confirm the results of this study.
But not all dairy products are the same
Dietary guidelines for milk fat intake are still ambiguous. Some dietary guidelines recommend low-fat dairy products for optimal health, while others state that dairy products can be included in a healthy diet plan. However, they emphasize the importance of choosing a particular dairy product over others. Here are some examples.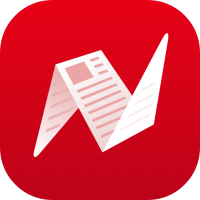 This is original content from NewsBreak's Creator Program. Join today to publish and share your own content.