The Duke of Sussex: Then and Now
A look back at the title's history.
It seems the title Duke of Sussex graces the news at least once or twice a week these days. While I won't go into specifics here as to why the current Duke is constantly in the spotlight. I thought it would be interesting to take a look into the history of the title itself. Let's take a time trip and see where it all started.
History
Let's start with a little bit of the history of the place this title draws its name from. Sussex, from the Old English Sūþsēaxe (meaning South Saxons), is located in southeastern England. It was originally called the Kingdom of Sussex, an Anglo-Saxon kingdom that was acquired by the Kingdom of Wessex in 827. Both would of course later become part of the Kingdom of England.
First Creation
The title of Duke of Sussex was first conferred on 24 November 1801 upon Prince Augustus Frederick, King George III's sixth son. He was also made Baron Arklow and Earl of Inverness at the same time.
Prince Augustus Frederick and his first wife, Lady Augusta Murray had two children together. A son, Augustus Frederick d'Este, and a daughter Augusta Emma d'Este (later Emma Wilde). However, Prince Frederick and Lady Augusta's marriage would be later annulled for lack of royal permission under the Royal Marriages Act 1772.
This rendered the children illegitimate and therefore unable to inherit titles from their father. Even though both Augustus and Emma outlived their father, they died heirless themselves. Thus rendering the issue of their inheritance moot.
The couple continued living together until 1801 when Prince Augustus Frederick got a parliamentary grant of £12,000 and they divorced. Lady Augusta had custody of their children Augustus Frederick and Augusta. She was paid £4,000 a year in maintenance. Lady Augusta was granted royal permission to use the surname "de Ameland" instead of her maiden name of Murray in 1806.
On May 2, 1831, Prince Augustus Frederick married a second time (and again in violation of the Royal Marriages Act 1772), to Lady Cecilia Gore at Great Cumberland Place, London. This did cause a bit of a scandal at the time (scandal was something King George III's sons were very adept at.) As she was not considered to be the Prince's legitimate wife, Lady Cecilia could not be received at court.
On March 30, 1840, she was given the title of Duchess of Inverness in her own right by her niece, Queen Victoria.
The title became would become extinct upon Prince Augustus Frederick's death in 1843. It would not be used again until 175 years later.
Second creation, 2018
The second creation nearly happened in 1999 when Prince Edward, the youngest child of Queen Elizabeth II, married. The title Duke of Sussex was suggested for him. He turned it down, knowing he would one day inherit the title Duke of Edinburgh from his father, Prince Philip. Edward instead took the title Earl of Wessex for the time being.
Flashforward to 2018. Her Majesty Queen Elizabeth II recreated the title. Bestowing its honor on her one of her grandson Prince Henry, to mark the occasion of his wedding. The Prince also happens to be great-great-great-great-great grandnephew of the previous (and original) Duke of Sussex.
A year later the Duke welcomed a son, Archie Mountbatten-Windsor, into the family. He is the current heir to the Sussex Dukedom and will be the next to hold its title.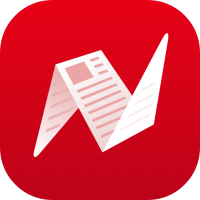 This is original content from NewsBreak's Creator Program. Join today to publish and share your own content.