One thing most of us have in common is that we all want to be more productive. To be better stewards of our time. Not just in our work or study, but in every aspect of our lives. As a freelance writer, I know time management can be challenging. So I put on my research hat and set out to be not only more productive but more efficient as well.
Let me skip all the tried and failed details. Listing the failures won't help anyone. What I have found that works for me, and not only with my writing but also with most other tasks, is the Pomodoro Technique.
What is the Pomodoro Technique?
The Pomodoro Technique is a productivity tool that helps one focus on the task at hand by eliminating distractions and focusing on a singular task within a manageable time frame.
University student Francesco Cirillo developed this time-saving method in the late 1980s. He came up with the idea of committing just 10 minutes of his time to focused study. He grabbed a tomato-shaped kitchen timer, tomato in Italian is Pomodoro and went to work. Ah, a star is born.
How does it work?
So you are thinking, hmm intriguing, but I'm going to need more details. I got you covered there. Here are the basics.
The Pomodoro Technique is a simple method of 25-minute work sprints with a 5-minute break in between rounds. It comprises 4 steps and requires very little prep.
The Four Steps
The beauty of the Pomodoro is its simplicity. 4 easy steps that's it. This works for any chore, task, or work process. From spring cleaning to writing an article.
Step 1: Pick a task- Decide what you want to accomplish in this Pomodoro round.
Step 2: Set your timer- Once the magic timer is set it must be obeyed!
Step 3: Work on your task till the timer is up- Yeah this one is pretty self-explanatory folks.
Step 4: Take a five-minute break- Stretch if you have been sitting, sit if you've been standing. Get a cup of coffee. Have a bathroom break. Or just decompress for those 5 minutes.
Every 4 Pomodoro Rounds take a longer 15–30 minute break- Time to have a bite to eat or maybe take a little catnap. This is also a good time to check your progress and regroup if necessary. This is a good time to make readjustments.
That's it, easy, right? To help make it even simpler, keep the 3 following things in mind.
Things to keep in mind.
Break down tasks: If something requires over four Pomodoro rounds, divide it into smaller steps. This rule will help ensure you make noticeable progress on your projects.
Group smaller tasks together. Any tasks that take less than one Pomodoro round can be combined with other quick task tasks. For example, "feed Fluffy", "make tea", and "go to the mailbox" can be grouped together for one round.
One can not disrupt the magic timer. Think of a Pomodoro round as a magic spell. It can not be broken once that timer is set. Emails, calls, text messages, or any social media must be ignored. If you have an idea, make a note of it and come back to it later.
There's the whole technique from start to finish. I find this to be especially helpful with my writing. From fiction to regular articles this helps me to focus and get the job done. The breaks in between are nice because you always come back to your work with fresh eyes and that encourages new ideas. Try it, you will be surprised how well it works.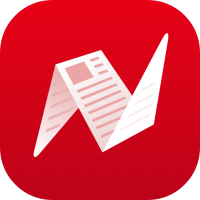 This is original content from NewsBreak's Creator Program. Join today to publish and share your own content.