The Netflix hit of the season Bridgerton has us all finding a new interest in the Regency period and its customs. The balls, the belles, the decorum, the Duke's wink, wink. So I thought I would see what the typical day was like for a regency period lady.
We know for the fashion and leisure set their day usually started around 9 am, so let's start there. Here's your schedule milady do enjoy your day!
9:00 am: Good Morning, Time to Meet and Greet the Day
Good Morning. Now is the time for a lady to rise, enjoy a cup of tea in bed perhaps. Then wash and have your ladies dress you for the day. Once these things were accomplished you can part take in simple tasks until breakfast. Letter writing, taking a walk or ride or reading are all acceptable things to do for this time.
10:00 am: Breakfast and Family Time
Time for breakfast. This first meal was simple and light. It generally consisted of toast, rolls, cheese, cakes, tea, coffee, chocolate, or ale. So maybe you would like some tea and cheese toast, or coffee and chocolate. You will be served around 10 o'clock in the morning room or breakfast room. The whole family will gather and eat. Mail usually arrives at this time also.
11:00 am: Practice and Preparing for the Day
After a leisurely breakfast, the men and women of the family will part company for the day. The first order of business for the lady of the house would be to brief her house staff for the day. They will discuss household needs, the evening meal, if visitors were to be expected, etc.
If you are an unmarried lady, you will spend your late morning/early afternoon time practicing, dancing, singing, foreign languages, sewing, cross-stitching.
Women also use this time to work on their correspondence.
12:30 pm: A small snack and dressing for Calling Hours
At this time of day, you shall stop your correspondence and practicing. You must dress and prepare for callers or to go out and call on others. One might have a light cold snack if going out.
1:00–3:00 pm: Calling Hours and Luncheon
These are the socially acceptable calling hours for the day. Ladies can drop in on friends, family, and business acquaintances without needing a formal invitation.
The lady of the house will have her calling card. Stating her name and what days she would be at home during calling hours. Her older daughters can be listed on the card as well. They will be expected to be home at those hours also.
It is not uncommon for young ladies of marrying age to have their own calling card. So potential suitors would know when you can be called upon at home with available chaperones.
This is also the time of day one can expect visitors to your homes as well. A proper hostess of the beau monde class will have a light meal or luncheon during the visiting hours.
It can consist of sandwiches, small cakes, fruit, scones, white wine, or tea. All prepared and on the ready. A proper guest keeps her bonnet on, stays 15 minutes to half an hour before leaving to call on their next friend. There were exceptions to the rule. If you invited to stay longer,or if they are close to the members of the household this is acceptable.
Note: You must be very close or well-acquainted with someone to call on them after 4 pm. As it would then look like you were angling for a dinner invitation. What a social no-no. Such behavior would get tongues wagging for sure.
On days you aren't visiting you can go shopping with family or friends, go for walks or rides, or for visits to the park. These are social hours and one should spend the time with friends, loved ones, and/or suitors.
5:00 pm: An evening stroll
This is the fashionable hour to be at Hyde Park. A good chance for a walk and some fresh air. Perhaps a chat with neighbors as they all headed home as well. After a nice walkabout, one will go home to relax and retire to dress for dinner.
6:00–8:00 pm: A Formal Dinner
Dinner is the formal meal of the day and one must dress accordingly. It is often a social event, as much as it was the meal. If the hosts and hostesses are members of the Haute ton, they will entertain their friends and acquaintances.
9:00–11:00 pm: Time to Go Out
After the meal one can expect to head out for the evening. Going to the theater for a play or musical, going to a ball, a rout, or participating in Ton activities, are all considered fashionable evening activities to partake in.
12:00 am: Fourth Meal and Champagne
Often near the end of a social event, such as a ball or play, the guest will be served the fourth meal of the day. Usually, it was served around midnight and consisted of bread and rolls, cold meats and cheeses, small savory pastry, and a large selection of sweetmeats.
Alcohol is usually served with this meal, most especially champagne. Other drinks such as wine, especially champagne, ale, tea, and coffee also accompany this fashionably late supper.
Most gentlemen's clubs will put out a cold collation each evening around midnight for the refreshment of their members. So the men might return home a little late.
If a family is going out for the evening, be assured that when you return home the house staff will have a light meal awaiting them. Such as sandwiches and fruit.
A fashionable home with guests in attendance for the evening, or at a house party, a cold supper was usually served, near midnight also.
1:00 am: Bedtime
This is an ordeal in itself. A lady must be helped out of her clothes and into her bedclothes. Your hair must be prepared for the next day. 100 strokes of brushing, then wrapped in paper or fabric strips to set your curls. Now get your nightcap. No, no not the type that goes in a glass, the type you were on your head.
Your bed must be warmed, so you don't catch a chill. The window must be closed as it is believed night air is unhealthy to breathe. Now you may sleep milady. Goodnight.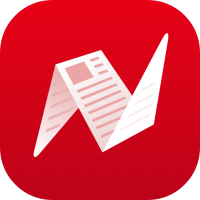 This is original content from NewsBreak's Creator Program. Join today to publish and share your own content.