The Tokyo Olympics starts today and there is no better way to get excited than to have some local favorites to pull for this year. It is definitely the year to get excited about all of the athletic talent competing this year at the Tokyo Summer Olympics 2021 with all this home grown talent. See below a few reasons why you should be watching the Olympics in the summer of 2021.  There are at least 11 reasons to watch. A total of 11 University of South Carolina athletes are there for you to enjoy watching as they compete for their dream win. 
So many have connections to both the state and the University of South Carolina. They are all current or past University of South Carolina Gamecocks. Dawn Staley said it best: "It never gets old to represent your country." Per Wikipedia, Dawn Michelle Staley was born May 4, 1970. She is an American basketball Hall of Fame player and coach, who is currently the head coach for South Carolina, and The United States of America. Staley is a three time Olympic gold medalist, and was elected to carry the United States flag at the opening ceremony of the 2004 Summer Olympics. 
Represent, that's exactly what 11 Gamecocks will have the opportunity to do at the Summer Olympic Games in Tokyo.
Dawn Staley really knows that feeling of being an Olympic bound athlete better than most regular people and even many Olympians: The USA women's basketball team under her coaching prior has won five Olympic gold medals and that is in a row. Coach Dawn Staley has been an active part of five of them, and they have won a total of six. Her prior count and part in those medals were three as a player and two as an assistant coach.
"Participating in the Olympics is the accumulation of hard work, commitment and dedication for athletes, coaches and staff," said Athletic Director Ray Tanner. "The ability to represent your country is a tremendous honor. I salute our current and former Gamecocks and I'm excited to see our women's basketball coach Dawn Staley trying to reach Olympic gold as a head coach, after earning gold as a player and assistant coach."
The Olympic Summer Tokyo 2021 games have begun today on  July 23, so be sure to keep an eye out for all the past and current Gamecocks. They are also really representing this year. Total,  they are representing seven countries in ten events.
You can find the entire schedule here, so you can plan to watch your Olympic events that include Gamecocks and others. Also, you can enjoy watching the Paralympic Games beginning next month in August. They run from August to September and here you can find the schedule.
Here is the ultimate way to keep up with all of the activities of the 11 Gamecock Coaches and Athletes in the 2020 Tokyo Olympics Games.
Gamecocks in the 2020 Tokyo Olympic Games
Stay up to date on their Olympic Dream Stories as they "Go for the Gold" and represent our state of South Carolina in Tokyo this summer. See below a detailed list of all the athletes in the Summer Olympics in Tokyo this year that represent the University of South Carolina. 
Pick your favorites to root for or cheer them all on! 
A'ja Wilson | Women's Basketball
A'ja was named the 2020 WNBA MVP, the 2018 WNBA Rookie of the Year, and is a 2-time WNBA All-Star — and those are just a handful of the awards she's received over the course of her career. 
Aliyah Abrams | Track and Field
Aliyah was named SEC Outdoor Scholar-Athlete of the Year in 2019 + received the 2015 All-Metro Atlanta award in the United States of America. This year she will represent Guyana.
Allisha Gray | Women's Basketball
Allisha was Tournament MVP of the 3×3 2021 Big Twelve Conference International event in France, where the US women came in first place. She is 18-2 all-time while representing Team USA 5-on-5 and 3×3 national teams.
Dawn Staley | Women's Basketball — Head Coach
Coach Dawn Staley needs no introduction + this definitely isn't her first Olympics rodeo, she's been part of the team as an athlete 3 times and twice as an assistant coach. 
Itay Goldfaden | Swimming
Itay holds records for the 100 breaststroke, the 200 medley relay, and the 400 medley relay teams. During his junior year, he became the first male swimmer at UofSC to win an individual conference championship in a breaststroke. He will represent Israel.
Julia Vincent | Swimming
Julia is a 3-time All-American and 4-time CSCAA Scholar All-American for UofSC — she graduated as 1 of the most decorated divers in the program's history. She will represent South Africa.
Laeticia Amihere | Women's Basketball
Laeticia was Canada's leading scorer at the 2021 AmeriCup + was part of the first team in Gamecocks history to end the season ranked no. 1 in the nation last year. She will be representing Canada.
Michael Laitarovsky | Swimming
Michael will be competing in the Men's 100m backstroke. He has placed in both the European + World championships. He will be representing Israel.
Tinky Ho Nam-wai | Swimming
Tinky Ho was the 2018 Student of the Year Sportsperson Award winner at 16 years old + won bronze medals in the Asian Games in Indonesia the same year. She will be representing Hong Kong.
Tom Peribonio | Swimming
An 11-time All-American, Tom will represent Ecuador in the Olympic games. Tom has also taken down 6 long-course national records.
Wadeline Jonathas | Track and Field
This will be Wadeline's first Olympics, but her resume as an athlete is extensive. Wadeline is a champion runner with several gold medals in the 4×400 relay — 1 of 2 events she'll be competing in.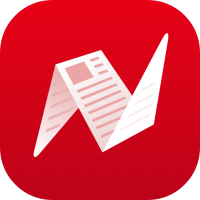 This is original content from NewsBreak's Creator Program. Join today to publish and share your own content.