Getting outdoors and hiking is a fun and healthy way to enjoy and explore the great outdoors. Most anyone who hikes will love at least some of these best places to hike in Columbia, South Carolina.
Hiking as defined by Wikipedia is a long, vigorous walk, usually on trails or footpaths in the countryside. Wikipedia continues to tell us that walking for pleasure developed in Europe during the eighteenth century.
Did you know that hiking is not a term used everywhere? Hiking is a term in Canada and the United States  mostly. These regions use the term walking for shorter usually in particularly more urban walks. In the United Kingdom and the Republic of Ireland, the word walking describes all forms of walking, whether it is a walk in the park or backpacking for days in the Alps. In the UK hiking is kind of a term for a long rambling walk. Well whatever you call it, this is definitely the time of year to do it. See below some of the best places to hike in Columbia, South Carolina. 
The Palmetto Trail
The Palmetto Trail is one of only 16 cross state trails. This is a series of 26 passages that total 350 trail miles stretching from Oconee County all the way to Awendaw. Eventually the trail system hopes to offer users access to 500 continuous. This amazing trail system is maintained from the mountains to the sea. The Palmetto Trails are available for hiking, mountain biking, backpacking, camping and horseback riding. Sounds pretty amazing. Right? 
Congaree National Park
One of the best places to hike with your dog is at Congaree National Park, 26,000 acres of tall tree-filled trails await. The natural nature of the lovely trails and lots of wildlife (smells) will peak the interest of your dog and yourself. It will appeal to all. Also their trails are easy to navigate and walk as many are raised up. Do not miss this local national nature treasure. Don't forget to find some great places to dine with your dogs in Columbia, South Carolina after your hikes. 
Dreher Island
Do not overlook the option to spend the night where you hike in South Carolina. Dreher Island State Park offers various types of overnight accommodations from camping sights to their super cute camper cabins. These cute little cabins are the perfect middle ground between camping in a rustic tent and a fancy cabin. They're camping out in nature, but with a real roof over your head (and near running water, warm showers and functioning toilets), and they're totally unique in that they're less than a cabin, yet more than a pitched tent on a dirt campsite.
Beyond camping before your hike Dreher Island in South Carolina, you might also want to consider the Little Pee Dee experience or Colleton State Park, each with one camper cabin, or Lake Hartwell State Park, with two camper cabins. Dreher Island has the biggest selection of camper cabins and therefore the best chance of finding one available. 
South Carolina State Parks
Everyone can find the perfect place to hike at South Carolina State Park. There are so many in the state, that one will most likely be within a short drive from your home. South Carolina State Parks have more than 90,000 remarkable acres of outdoor protected lands and wilderness that stretch from the lovely Blue Ridge Mountains to the incredible sand dunes of the Atlantic Ocean on the coast of the low country in South Carolina. These South Carolina  state parks protect some of the most natural, cultural and recreational destinations in the country. By donating to the South Carolina State Parks you can help them maintain these remarkable natural areas of the state. 
In South Carolina State Parks you can discover not only great places to hike, but also glorious forests, mountains and cascading waterfalls, blackwater rivers and scenic inland lakes, white sand beaches and ancient inland shores, treasured American historic sites and priceless cultural treasures. They offer so much for all. 
Harbison State Forest 
One place that gets a ton of visits from both walkers and hikers is Harbison State Forest. This almost hidden gem right in suburbia has 18 miles of trails designed for all types of walking, running and of course hiking. You can even bicycling there if you like.Spider Woman II Trail is one of the most popular sections because part of it goes by the Broad River and gives those extra special views. 
Saluda River Walk
Last but definitely not least is the exciting Saluda Riverwalk news for hikers in the Columbia downtown area is that there will be a "soft opening" for Saluda Riverwalk this weekend of the newest sections. It is part of the Three Rivers Greenway. 
Saluda Riverwalk is a 7.3 mile moderate hike on trails right on the river near Columbia.  This Columbia, South Carolina trail features a river. It is the type of trail that is appropriate for most  all skill levels. Dogs are also able to use this trail but must be kept on leash. Some of the areas are paved and may not be as good for dog paws as they are for sneakers. 
According to Assistant City Manager Henry Simons, the city is doing a "soft opening" of the riverwalk on Saturday.
"On Saturday, June 12, at 6 a.m., we will open two parking lots (at the riverwalk) for guests to utilize, as this will mitigate parking and safety concerns on Candi Lane," Simons said in a Friday afternoon statement. "There will be a total of 120 parking spaces available for use. The 'soft opening' will include public access to restrooms. Park rangers will be on duty to assist guests as needed."
Per the statement the Saluda Riverwalk can be accessed at 650 Candi Lane, which is west of Riverbanks Zoo. There the gates of the Saluda Riverwalk will currently be open from 6 a.m. to 9 p.m. each day. 
The city will host a more formal ribbon cutting, plus a grand opening ceremony later this summer for the new stretch of greenway. This has been in the making for many years. The Richland County Transportation Penny Program funded this project. .
So, what are you waiting for? Get out and hike this week in Columbia, South Carolina! 
Follow me to see more articles like this.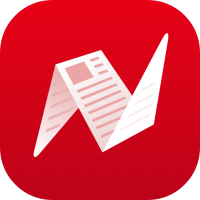 ...