Now that spring is here (and the vaccine), each weekend tons of South Carolina residents head to North Carolina to visit wineries. The big draw is wine tasting. Now, there is hope to bring that activity to this state. South Carolina Governor Henry McMaster is all for the winemaking and wine tasting business to enter South Carolina and did his part to move this revenue project forward in his home state of South Carolina.
The Gallo project will be on 109 acres and located near the Catawba River in Chester County, South Carolina.
Financial incentives are being offered to lure E&J Gallo to the states. This west coast wine giant from California is also eager to come to South Carolina. The incentives offered would help them pay for a much needed expansion. The area is one known for something very different - think a state park full of wild turkeys. This wildlife area is also known for a rare type of spider lilies. The area in question is in Chester County, South Carolina.
The residents of Columbia would only have to venture north for around an hour. This is much shorter than a trip to the Asheville area of North Carolina and the local wineries in that region. It is also a simple trip for those wanting to taste wine in both the Rock Hill area and also in Charlotte just across the border in North Carolina.
This region does not currently have a day trip of an easily drivable wine tasting establishment or an equivalent such as they have in the Asheville area or Charleston regions. There is a goblet shaped group of potential customers in the midlands of South Carolina.
E&J Gallo has proposed to soon build a $400 million wine bottling plant along with a distribution plant in the Chester, SC area. The issue arises due to the many wetlands in the area. Some of these wetlands are even inside the 630 acres of land that Gallo's hope to distribute and pour their own wine. Those must be replaced if built over for their East Coast distribution center and wine tasting business. In order to satisfy federal environmental requirements, the company must replace those covered over by its planned East Coast hub with new wetlands. The exact area in question is the Landsford Canal State Park.
South Carolina Department of Commerce is going to raise over $8 Million to aid with the wetlands mitigation and additional for expected needed road improvements including a turn lane. Bonds will be how they raise these funds. Some money may be decided to come from the state budget.
While it may sound like all is checked and ready to go, there are other issues arising. Gallo hsa asked local lawmakers for changes to the state's liquor laws. The changes would allow Gallo to be able to open 3 other (satellite-type) tasting rooms in tourist areas around South Carolina. Local liquor store owners are opposed to this new competition. The General Assembly approved the change to the law earlier this month.
So be on the lookout for more jobs and wine tasting rooms coming to the Fort Lawn area of South Carolina. Hilton Head and Charleston may be on the list of possible additional Gallo tasting rooms around the state.
One local South Carolina resident was overheard saying that the new laws should have required a Gallo wine tasting room on main street in Columbia, SC to help with the tourism of the state capitol Columbia, SC.
Rob Donoho, the head of Gallo's global chain functions, said that the company "actively wants" to open this facility in South Carolina. "This is really intended to be our East Coast home for the Gallo enterprise for decades and decades to come," he told legislators this spring.
No word yet on the development timeline or when someone can order a wine tasting flight in South Carolina.
E&J Gallo Winery has many brands under their name. Some like Starborough, a Marlborough district of New Zealand's South Island, has set the world standard for crisp Sauvignon Blanc wines. They also carry another one of this writer's favorite beverages, La Marca. This prosecco was founded over 40 years ago. It represents over 5,000 local winegrowers through a cooperative in the Veneto region of northern Italy.
Follow me to see more articles like this.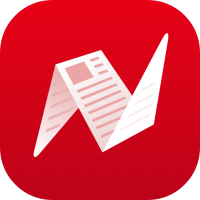 ...