Unless you've been living under a rock, you're probably aware that Erika Giradi (Erika Jayne is her stage name), is embroiled in a legal nightmare alongside her ex-husband, famed legal powerhouse, Tom Girardi.
In a sad end to a famed legal career, Tom, Giradi has recently come under intense legal fire charging him with with misappropriating millions from clients.
In an absolutely astonishing claim, Tom Girardi owes more than $56 million to creditors, former clients and lenders.
On August 20th, 2021, Erika seemed to call out a Instagram user who lodged a death threat toward her. She decided to post a clip of the threat on her personal Instagram page, lambasting the online user. The threat reads in reference to Jayne, "needs to be executed." She poignantly captioned the screenshot of the threat with, "Trying to kill me now? Stop threatening my life."
Instagram user @allabouttrh originally posted a photo of Erika and her estranged husband calling out the reality star for allegedly spending 25 million dollars of Tom's law firm's funds on a glam squad, public relations firms and other seemingly frivolous expenses.
This new allegation comes on the heels as victims of Tom's wrongdoings have finally spoken out that they still haven't received the funds they're rightfully owed. Many of the families who've beed duped by Tom's law firm were filing lawsuits in relation to the Lion Air Flight crash where many people perished. Septiana Damayanti is a family member of one of the crash victims who commented on the ordeal, "I'm exhausted. I thought I could use the settlement money for the children. At least they could've gotten a good education, that they'd not need to worry."
The Real Housewives of Beverly Hills (RHOB) star called out the same Instagram user @banicky423 for hurling more threats her way. In a direct message the user wrote, "Feeling scared yet? The further the season gets, the more you should be worried about being in public.....talk about a marked woman."
Fellow RHOB cast mate Garcelle Beauvais commented on Jayne's post, "Not ok!!!!"
Instagram's Community Guidelines and FAQs purportedly prohibits Hate Speech, Bullying and Abuse. Their guidelines state: We remove credible threats of violence, hate speech and the targeting of private individuals. We do not allow attacks or abuse based on race, ethnicity, national origin, sex, gender, gender identity, sexual orientation, religion, disability or disease.
Instagram hasn't released a formal response to these threats and it's unclear if authorities are involved.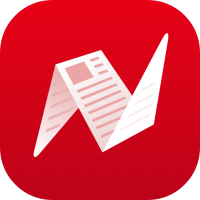 This is original content from NewsBreak's Creator Program. Join today to publish and share your own content.