Kylie Jenner is expecting her second child. There's speculation that the father of her child is none other than Travis Scott, who happens to be the father of her first child--daughter Stormi.
Kylie Jenner is the daughter of Caitlyn Jenner and Kris Jenner. Caitlyn came out as a transgender woman over three years ago.
Caitlyn, who is now 71 years-old, recently shared the exciting news that she's expecting a 19th grandchild!
Jenner was visiting the Toy Store in Quincy, California, , which was live-streamed on the small business's Facebook page. During the live feed she shared the joyous news.
She's running to replace Gov. Gavin Newsom (D) in a special election after a large republican-run call out gained enough signatures to call for a recall vote.
"Eighteen grandchildren. I keep telling the girls — they're not too excited about this, but — I wanna go for 30," Caitlyn says in the video. "Thirty grandchildren. It's a round number. I just found out the other day that I have another one in the oven. Yes, I found that out the other day. So that's 19, so we only got 10 to go."
While the burgeoning politician didn't specify which of her six children is expecting--multiple sources confirmed that it is indeed Kylie Jenner.
Kylie is the Kylie Cosmetics mogul and a Keeping Up With The Kardashians alumni. It's no secret that Kylie thrives being a mother. Her Instagram account is littered with image of her daughter. In a January 2020 YouTube video, she said she sees herself "for sure having four kids" but doesn't "have a timeline to this."
While Jenner and the purported father of her new baby, Travis Scott, broke up in 2019, she claims to have a wonderful relationship with him still.
She commented on her relationship with Scott a 2020 article published in Harper's Bazaar: "We have such a great relationship. We're like best friends. We both love Stormi and want what's best for her. ... We stay connected and coordinated. I think about [my parents] in situations with Stormi, what they would do. They were very hands-on with me, and I want the same for Stormi."
Kylie was infamously completely secretive about her first pregnancy with her now 3 year-old daughter. No comment on whether she'll share her pregnancy publicly or continue to keep her second one secret as well.
She has not yet publicly announced the news, although reports are being published from sources close the to the beauty mogul.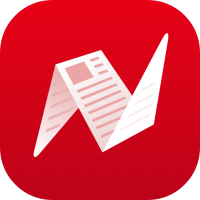 This is original content from NewsBreak's Creator Program. Join today to publish and share your own content.