Justice has been served. The convicted fifty year-old resident of Virginia Beach, Virginia, is identified as Bryan Carl Cage. He was handed down a life sentence in addition to 1,248 years and 30 days to be exact for heinous crimes he committed.
Cage, 50, was charged and convicted with attempted capital murder on a law enforcement officer, 99 counts of possession of child pornography, and shooting in an occupied dwelling more than 40 times, among other charges.
In June 2017, as a part of a months-long child pornography investigation, police made a move to search Cage's dwelling. Cage lived in an apartment over a garage located on Ohio Avenue in Virginia Beach, just off of the 264 freeway at the time. Police attempted to enter the residence and Cage opened fire on the officers resulting in bullet wounds in at least one of the officers.
Cage has been incarcerated ever since the shooting incident. Furthermore, over 15,000 images of child pornography were seized which related back to Cage's residence. Additionally, police found large amounts of marijuana growing on the premises as well.
Now on his fourth defense team, he was asked by the judge, as a formality, if he was ready for the trail. To which he responded, "No." Potential Jurors assigned to the case vocalized that if they were shown disturbing images of child pornography they'd be unable to remain impartial during the trial. These jurors were reportedly removed from the jury pool.
Cage will now spend the remainder of his life in prison without the opportunity for release based upon the length of his sentence.
To report an incident involving the possession, distribution, receipt, or production of child pornography, file a report on the National Center for Missing & Exploited Children (NCMEC)'s website at www.cybertipline.com, or call 1-800-843-5678. Your report will be forwarded to a law enforcement agency for investigation and action.
If you have an emergency that requires an immediate law enforcement response, please call 911 or contact your local Police Department or Sheriff's Department.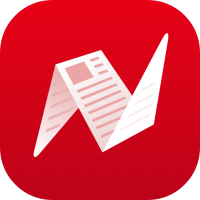 This is original content from NewsBreak's Creator Program. Join today to publish and share your own content.