The news source, CNN, originally shared the story of a Las Vegas woman who was facing eviction and claimed to be in financial despair. The woman has been identified as Dasha Perltrece Kelly. She's listed as the fundraiser organizer on the gofundme site collecting donations on her behalf. The news source CNN original incorrectly reported Dasha as the "mother" of three girls.
CNN news reporter Nick Watt, broadcasted Dasha's story on CNN's Outfront. As a part of the report, it was noted that Dasha's circumstances are allegedly due in part to a July 31 expiration of an eviction moratorium related to Covid-19.
Reports indicate the Ms. Kelly went on to clarify her relationship with the young children to CNN. She claims the children are not biologically hers, but are the biological children of her boyfriend, David Allison. Ms. Kelly purports that she referred to herself as their mother because she sees herself as a mother figure in their lives. Additionally, CNN claims to have verified that she takes care of the girls for periods of time in her home.
As of August 17, 2021, the gofundme page is still live and has received $166,281 raised of the posted $2,000 goal.
Additionally, Kelly's donation page has been shared 1,600 times and has 4,300 followers. Top donations range from $1,000 to $5,000 USD. The gofundme donation site includes an original introductory post by Ms. Kelly and an update in what appears to be a response to recent controversy surrounding her situation posted on August 9, 2021 by Kelly who is still listed as "Organizer."
"Hello there,
My name is Kelly and I have 3 daughters living in Nevada. We were maintaining just fine before this pandemic hit. Now we are suffering. We do have EBT for food, and also applied for Chap. However, they do not assist immediately. We owe $1,900 for rent alone not including utilities. I will figure out utilities by pawning a few things. As you all know it is entirely still to hot to be homeless. My daughter's are aged 5, 6, and 8. Please help with anything you can
Sincerely,
My beautiful girls & I"
Kelly's most recent update on August 9, 2021, includes her response to concerns about her donation efforts and offers donors the opportunity to request a refund of their donated funds.
"Hi everyone, thank you so much again for your support on my fundraiser.

I've been contacted with some concerns around my relationship to the girls mentioned on my fundraiser, and I'd like to clarify a couple things. The girls recognize me as a mother figure in their lives, but I am not their biological mother. My partner is the children's father whom I do not live with, and I take care of these girls in my home for periods of time, and have for the last couple years. I've loved these girls unconditionally, and have been out of the kindness of my heart. I treat them as my daughters, and care for them in this way.

This detail doesn't change my original need for donations to avoid eviction, and I will be using the funds to get back on my feet and support my family. As mentioned in my last update, I will also be putting money aside for the girls in a savings account.

If you would prefer to receive a refund for your donation, please fill out the below form by August 23rd. For the next 14 days, GoFundMe will issue a full refund for any donor upon request.

https://support.gofundme.com/hc/requests/new?ticket_form_id=360000288632"
Gofundme did not immediately respond to requests for comment.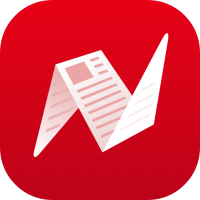 This is original content from NewsBreak's Creator Program. Join today to publish and share your own content.