This just in. Emergency EBT allotments will be loaded onto eligible Electric Benefits Transfer (EBT) cards starting August 16, 2021, the Virginia Department of Social Services reports.
SNAP the acronym for Supplemental Nutrition Assistance Program (SNAP) serves as the first line of defense against hunger for Virginia residents. It enables low-income families to buy nutritious food with coupons and Electronic Benefits Transfer (EBT) cards. SNAP recipients spend their benefits to buy eligible food in authorized retail food stores.
The FFCRA (Families First Coronavirus Response Act) SNAP Emergency Allotment Request requires states must provide an extension acknowledgment to their FNS Regional SNAP contact(s) for each month covered by this request.
The most recent Emergency Allotment (EA) Request lists an EA disbursement date of August 16. Additionally, the document estimates the number of households receiving emergency allotment benefits to be 367,106. Furthermore, the estimated amount of emergency allotment benefits issued per month is estimated at $59,880,753.00. Source: https://fns-prod.azureedge.net/sites/default/files/resource-files/VA-SNAP-COVID-EA-Extension-August-2021-Acknowledged.pdf
This move is in response to rising Coronavirus (COVID-19) cases. The Food and Nutrition U.S. Department of Agriculture (USDA) website purports that their institution has granted waivers to the several states, including Virginia, allowing for the issuance of emergency allotments (supplements) based on a public health emergency declaration by the Secretary of Health and Human Services under section 319 of the Public Health Service Act related to an outbreak of COVID-19 when a state has also issued an emergency or disaster declaration.
For more information about SNAP and to apply for this benefit, visit the Virginia Department of Social Services website.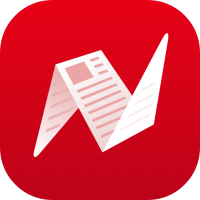 This is original content from NewsBreak's Creator Program. Join today to publish and share your own content.