In troubling news, Virginia closed admissions to mental health hospitals due to healthcare worker shortages over the weekend. This decision comes after multiple resignations were received this month from mental health professionals. Who seemingly, must have had a common underlying reason to quit.
With immense pressures placed on mental health medical professionals, it's no surprise to see such a large influx of resignees. With behavioral health issues at all-time highs and unequipped facilities, the state of mental health in America is grappling with the surge of patients in need.
In total, five clinics were close across Virginia. Those centers include:
Eastern State Hospital in Williamsburg
Central State Hospital in Dinwiddie County
Catawba Hospital in Catawba
Piedmont Geriatric Hospital in Nottoway County
Western State Hospital in Staunton
Even more, the state has reported over 100 patient and staff injuries. It's unclear if these are due in part to reported staffing shortages.
This news is not all that surprising given survey results from earlier this year: "A survey conducted Jan. 21–25 by the Harris Poll on behalf of APA found that stress in the United States is the highest it has been since early in the pandemic." Furthermore, the survey revealed: "84% percent of Americans who reported feeling stress-based emotions in the two weeks before the survey was conducted. The most common emotions included anxiety (47%), sadness (44%), and anger (39%)."
Overcrowding is in part due to involuntary admissions for violent or court-ordered inpatients. And, the pandemic afforded many health workers top-paying opportunities that gave them the ability to leave their psychiatric positions.
Experts weigh in: Behavioral Health and Developmental Services Commissioner Alison Land says the move will allow hospitals to reduce the number of patients through attrition, not discharges until enough employees can care for patients safely.
Land went on to say: "There are on average 4 1/2 incidents or injuries to employees or patients every day across state psychiatric facilities, with 63 serious injuries since July 1."
While much of our nation suffers from isolation due in part to the pandemic, we may see the serious issue of psychiatric healthcare worker shortages get worse before it gets better.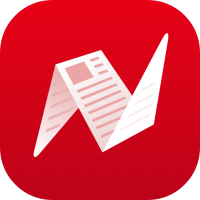 This is original content from NewsBreak's Creator Program. Join today to publish and share your own content.