On Interstate 95 close to Wakefield Massachusets, police remained in a hours-long stadoff with 11 armed men on Saturday, July 3, 2021. The men were involed in a routine traffic stop which escalated after they showed signs of non-compliance with law officials.
Reportedley, the males in question surrended after law enforcement utlized armored vehicles to bring an end to the ordeal. The situation began at around 2:00 a.m. when police noticied a vehicle on the side of the road with hazard lights on. Several men were said to be dressed in military garb and vocalized they were en route to training. It was not immediatley clear what type of training the group was referring to.
Several members of the group were outfitted with guns, including long-barreled firearms. While the men didn't have a permit for the firearms, they allegedly disagreed with this legal requirement. Police noted it wasn't the first time they had encountered soverign citizen idealogists, however, emphasized they're properly trained to deal with such individuals.
Shortly after police asked the arm-bearers for licenses, they fled they scene and a permiter was secured in an effort to capture the fleeting persons.
At 11:15 a.m. on the morning of July 3, 2021, Massachusetts State Police (MSP( Superintendent Col. Christopher Mason confirmed all 11 initial suspects had been captured. Their vehicles were searched for explosive parnepphlia. After an incolclusive search, the vehilces were towed for further processing.
No citizens were harmed during this capture effort.
https://www.wcvb.com/article/standoff-closes-part-of-i-95-wakefield-reading-asked-to-shelter-in-place/36918863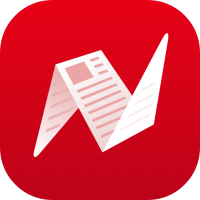 This is original content from NewsBreak's Creator Program. Join today to publish and share your own content.