In what feels like a bad dream, a 12-story condominium on the coast of Miami in Florida collapsed allegedly due to building design flaws. The official cause of the building collapse hasn't yet been confirmed, however, the June 24, 2021 disaster has left 22 confirmed dead, with 126 people still missing through Friday night.
The victims found include the body of a 7-year-old little girl who is also the daughter of a firefighter, employed with the City of Miami Fire Department.
In response to the devastating destruction, officials ordered an evacuation of the second condo building in the area. This comes as a result of a building audit in the Florida vicinity of the original Champlain Towers disaster in nearby Surfside.
Officials are reviewing all condominiums to ensure buildings meet city safety and building codes. A full review is underway.
Families of the victims express anger and sadness over the unconfirmed status of their missing loved ones. President or Biden and First Lady Jill Biden paid a visit to the grieving families after ongoing concerns over the building's structural integrity and allegedly ignored warning signs. "They're going through hell," Biden leveled. However, Biden's visit also brought a flicker of hope as he announces several ongoing efforts to offer relief and aid to the families of the Surfside, FL area as they deal with the aftermath of the devastation. Including, the federal government covering the first 30 days of the cost of the search and rescue efforts. A welcome reprieve to the devastated community.
Have you been impacted by the condo collapse?
https://www.theguardian.com/us-news/2021/jun/25/miami-condo-collapse-what-happened-latest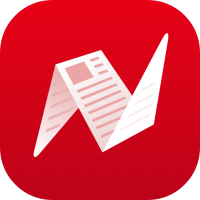 This is original content from NewsBreak's Creator Program. Join today to publish and share your own content.