HAMPTON ROADS, Va. - It's a three-day weekend for many local Hampton Roads residents and a celebration of our independence across the country!
It's a time-old tradition to launch fireworks into the night sky On July 4th as an emblem of the battles fought that secured our nation's sovereignty from the British. Here's where you can find firework displays in your neighborhood.
Virginia Beach & Surrounding Counties
The Stars & Stripes celebration is an age-old tradition here in the Hampton Roads area. The weather promises clear skies and boatloads of fun! This celebration features live music, family-friendly entertainment, patriotic performances, and an elaborate fireworks show.
July 4th, 2021
7:00 p.m. – 11:00 p.m. Musical & Family Friendly Tunes | Live! On Atlantic
7:00 p.m. – 11:00 p.m. Tribute to Motown | 17th Street Park
7:30 p.m. – 9:30 p.m. Tidewater Winds Concert Ban | 24th Street Stage on the Beach
9:30 p.m. Fireworks
Mount Trashmore
Mount Trashmore will hold a fireworks display in its iconic location starting at 8:00 p.m., on July 4th. Features include a DJ and local food vendors. The fireworks show begins at 9:00 p.m. sharp. Get your lawn chairs and get ready for a show!
Disclaimer: Illegally purchased fireworks are prohibited. Participating in illegal firework activity could result in serious injury or even death. Regardless of purchase details, possession or use is a violation of the Virginia State Fire Prevention Code.
https://www.visitvirginiabeach.com/event/mount-trashmore-4th-of-july-celebration-%26-fireworks/6048/
https://www.al.com/news/2020/07/why-do-we-celebrate-the-4th-of-july-independence-day-facts-history.html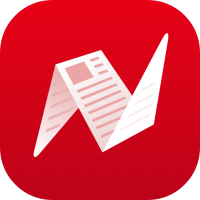 This is original content from NewsBreak's Creator Program. Join today to publish and share your own content.