Blogger, Twitter, Medium — if you have either been blogging or micro-blogging, you'd have used at least one of these platforms at some point in your creator journey. What might surprise you is that the founder of all three platforms is the same person — Ev Williams. Yes, all three platforms.
These platforms have given voice to millions of bloggers like me and billion others who wish to express their ideas, thoughts, and opinions.
Some may wonder — isn't Jack Dorsey the founder of Twitter? Well, he is not the only founder of Twitter. In fact, Twitter was founded by four people — Jack Dorsey, Biz Stone, Evan Williams, and Noah Glass. Twitter's story is just as interesting as the platform itself.
But this is not about Twitter's evolution; I want to highlight Ev's story. He is a self-made billionaire who started with humble beginnings. He grew up in a tiny village named Clarks in Nebraska. He moved to San Francisco to pursue his entrepreneurial dreams. Before the pandemic hit, he planned to move to New York, but he returned to the bay after a short six-month stay. There's so much about his journey in the last twenty years that I might not do justice in this one article. But I will highlight his biggest stints and what we can learn from him as an entrepreneur.
I recently read Hatching Twitter — A True Story of Money, Power, Friendship, and Betrayal.' It inspired me to write this article and find more about Ev Williams — the founder behind Medium.
Pyra Labs and Blogger
Ev is a college dropout. He didn't care much about formal education; he was interested in building his own business from the very beginning. He even moved to the bay area to be right in the center of all the technological innovation.
He started a website called 'Pyra,' which helped employees track their workflows. The employees loved it. This gave Ev an idea to roll it out more widely.
Shortly after, a similar service was launched to the wider public — it was called 'Blogger.'
The idea behind blogger was simple — to provide people with an easy-to-use platform that they can use to journal. This was 1999 — people were thinking of all ways to digitize everyday activities. Within 4 years of its launch, it grew exponentially in its subscriber base, and so did the interest of several tech giants — and no points for guessing who eventually won.
Yes, Google bought Blogger (and Pyra as well) in 2003 for millions of dollars — this money led to the foundation of Twitter.
Odeo and Twitter
After selling Blogger and before the conception of Twitter, Ev funded another product called 'Odeo' — an audio blog much on the lines of a podcast we have today. A close friend, neighbor, and tech geek named Noah Glass had started Odeo, but he needed money to fund its operations. Enter Ev Williams. He liked the idea, had the money, and it was time to move on after Blogger.
Fun fact, it was Noah who named 'Twitter' as we know it. Unfortunately, though Noah's name isn't associated much with Twitter, that story is for another time.
Ev used the money he gained from the sale of Blogger to fund Odeo.
During this time, Ev and Noah hired two more employees — Jack Dorsey and Biz Stone. While working on Odeo, Jack and Noah had another idea — what if we create an app that lets users update their status message (what we now know as 'Tweets' — an idea he got from LiveJournal)
That's how Twitter was conceived. It was run as a side project by Jack and Biz under the leadership of Ev.
Noah's departure from the quartet
Jack and Noah were quite the opposite in their leadership styles, which often created a lot of confusion amongst the staff. In one such heated argument between Jack and Noah, another staff member switched on Odeo. Odeo had a tough competition with Apple announcing the launch of a podcasting feature on iPods. So they started working on the 'status message' idea.
Long story short, after hundreds of disagreements, some heartburn, and much politics later — they officially launched Twitter in 2006 at a rave party.
It was a flop — less than a hundred users signed up that day. However, in 2007, as part of a big tech conference, they set up huge plasma screens displaying live streams from Twitter. That's when twitter usage tripled from 20k to 60k tweets. It was a huge success. They even won an award for being the best start-up that year.
Leadership struggle at the Top
With an increasing subscriber base, the company began growing sporadically with a need for strong leadership to manage such a big workforce — that meant formalizing the company structure.
Ev had personally financed Twitter, so he kept 70% of the stock ownership while Jack was made the CEO, and he owned 20%.
Over the next few years, as more celebrities, politicians, and news agencies jumped onto the platform, its popularity started increasing. But so did the troubles amongst the founders.
Investors were unhappy with Jack's management — he was not fully focussed on Twitter. He was taking fashion design classes while the company faced many financial challenges.
After several failed discussions, he was eventually fired from Twitter.
However, Ev let him be the dormant chairman on the board — something that would change the history of Twitter forever. And we don't know if Ev ever regretted his decision.
Jack used his position to influence other board members, people in the government, and media to make his way back into the company. He has been cited in several interviews as the only founder of Twitter when in reality, there is no single founder behind the platform — it was the brainchild of four people — Noah Arc, Jack Dorsey, Ev Williams, and Biz Stone.
Ev was fired, and Jack became the CEO
Over the next few years, Ev was criticized for making poor executive decisions — not communicating often and enough with the board, not acting with urgency to buy TweetDeck (a third-party service), and overlooking several daily tasks as a CEO.
He was too focused on redesigning Twitter.
Meanwhile, Jack was strategizing his move back into the company — he gained the trust of several senior members at Twitter and the board. In the same manner, as he assumed the position of CEO firing Jack, he was ousted by the board to reinstate Jack. It was just as in the movies — three board members favored maintaining Ev as the CEO and 3 who voted against it. So it was a tie.
Guess who'd be the tiebreaker.
Yes, it was Jack Dorsey — remember how Ev had made him the silent member on the board. His crucial vote was the final nail in the coffin.
He was still the president of the product. Jack returned to Twitter as an executive but eventually became the CEO in just 5 months. Initially, Ev enjoyed focusing on the product he loved, but when he realized his ideas are not gaining any weight at the top, he finally left the company.
If you google more on the Twitter story, you'd see that there is a 'Team Ev' and 'Team Jack', but given that Ev has not only founded Twitter but also Blogger and Medium — two high-quality content creation platforms, one cannot oversee his entrepreneurial spirit.
Medium and Obvious Ventures
Alright, let's fast forward two years. In 2012, Ev launched yet another platform called 'Medium' — the same year when I completed my master's degree. The main motto of Medium was to publish quality content. With Twitter, anyone can post anything literally.
Beginning this year, we had the most powerful person on this planet — the POTUS making false claims and inciting violence just before the run-up to the election results being announced in the US. Don't get me wrong — Twitter has been great in getting real-time news, but it has also spread misinformation and fake news. And Ev wanted to solve this — he wanted a platform where quality comes first.
Medium was created to provide highly curated content that serves the interests of its readers. In this medium article written by Ev in 2012, he says,
"If you have thoughts to share that you want to impact or influence people with — beyond just your friends and beyond 140 characters — we want to provide the tools and the place."
In an interview with Business Insider, Ev was asked if people would pay to read random articles written by commoners like you and me. He said yes, the fact that the medium has grown organically with more subscribers, writers, stories, and visits each month is a testament that the system is growing and potential.
However, it is no secret; Medium isn't profitable (at least not until 2020), which means the expenses are higher than their revenue.
In 2017, Medium had to lay off around 50 people and sever ties with several publishing partners.
In 2020, Ev wrote a letter announcing the leadership change in his editorial team. Many medium-owned publications weren't bringing as many subscribers or readership as initially thought, so it was time to restructure.
There are rumors that over 70% medium workforce announced their plans to create a Medium Workers Union, and this restructure was a bid to quash it. Whatever be the reason, the platform must be profitable to sustain itself in the long run.
Ev is adamant that they won't go down the advertisement route despite all the struggles — he says advertisers only care about the attention, not about the quality of your content. We all know what sort of content gets the most eyeballs — clickbait, controversial theories, porn, politically divisive news, and extreme viewpoints. That would be the death knell for Medium.
Medium has been operational for eight years and leaving profit aside for a moment. They have all the right numbers on their side — with 725,000 subscribers and 170 million unique visitors each month; they are surely in this for a long haul. They just doled out USD 500,000 to writers as a little bonus for writing engaging content.
But Medium is not all that Ev is managing currently. He is also a co-founder of Obvious Ventures — a venture capital firm that supports start-ups in sustainable systems, healthy living, and people's power. It was started in 2014, and Ev is very passionate about it, as he states in his bio as well — it clearly shows he values building solutions to solve some of the world's toughest problems such as health care, education, and climate change.
Key Takeaways
Money is not the sole parameter of success.
While many indie writers proudly write about their earnings reports, the platform itself doesn't care about profits. It could have switched to the advertisement model like other social media behemoths — it didn't. It wants to provide quality content to its readers while helping writers to monetize their content.
The world is slowly catching up on the subscription model as we have realized that those who pay are the ones who get served. With so-called free content on traditional platforms like Facebook, Twitter, and Instagram, the advertisers pay, so they are the ones whose interest is served, not that of the readers.
Be a tinkerer for life.
When you keep hustling, you uncover ideas no one else has thought of so far. Blogger, Twitter, and Medium were ideas long before they were launched. Ideas inspire creators to build something meaningful that customers value.
Today Twitter is instrumental in helping people find oxygen cylinders and beds in India as it grapples with the second wave of COVID.
The app that was launched at a rave party is today a life-saving tool for many.
No one can take away your passion or your ideas from you.
Silicon valley stories have shown us that founders are ousted from their own companies far more often than we would know.
The power struggles are real.
Despite all those challenges, they never give up. Ev has a net worth of $3bn — most of which is from his shareholding in Twitter.
He could have easily retired with this kind of money. But he didn't — he started Medium because creation gives you more joy than money itself. Launching a new tech platform, strategizing, adding value to millions of lives, and creating something larger than yourself — that's what makes entrepreneurs like Ev different.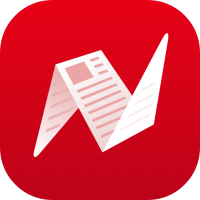 This is original content from NewsBreak's Creator Program. Join today to publish and share your own content.