Photo by Ivan Samkov from Pexels
We are on the cusp of a major change moving away from the "attention economy" to the "creator economy." The attention economy has ad-based revenue generation as a central part of its business model. In contrast, the creator economy democratizes the process providing a platform, marketplace, and tools to digital entrepreneurs to provide valuable content to other users.
Mark Adams, a Vice Media employee, says, "audience is a liability whereas a community is an asset."
The digital space has undergone a phenomenal change in the last decade in tune with the consumer's changing needs, the competition, and the company's long-term vision. One of the newest entrants is Clubhouse. Clubhouse, a voice-based social network app, was launched at the pandemic's peak last year — the founders felt there was a need for an app that makes you feel more connected with other humans and feel better about the conversation.
Unfortunately, it is missing in the more prominent social media apps like Instagram, Facebook, and Twitter. There's multiple research on this subject showing increased use of these apps adversely impacts mental health. Rohan, the co-founder of Clubhouse in his blog post, said,
"Our north star was to create something where you could close the app at the end of the session feeling better than you did when you opened it, because you had deepened friendships, met new people and learned."
While it's still early to comment on how Clubhouse would shape ten years down the line, the data seems promising — the app clocked 13 million downloads on its first anniversary. That's not bad considering it's invite-only for now, and they haven't even launched the Android app, so that's like 72% of the untapped market right there. For comparison, when Instagram launched in 2011, it took them approximately the same time to get their first 10 million subscribers.
Its initial success is an eye-opener to the changing trends in the social media space. For starters, we can say there is a market for audio-only apps. Second, despite all social apps, there's still a high demand for a platform that supports real-time networking and building authentic connections. Last, people have realized the immense potential of a new social platform — they want to be amongst the early adopters to make the most of it. So while it took Instagram 10 years to reach a billion users, it will certainly take much lesser time for a new player to reach this mark.
Similarly, the content creation industry is undergoing massive changes — let's explore a few of them.
Consumers prefer individual voices over a branded content
Promotional ads are despised regardless of industry or geography, especially when brands try to sell too hard. No one likes ads. People don't find value in a polished piece created for the masses. They prefer stories. They love to hear a raw, powerful story from someone like them.
When you watch your favorite travel influencer talk about their experience in a beautiful lodge or the safety precautions undertaken by the airline during COVID, that's more believable than any advertisement by the hotel or airlines themselves. Trust is an important factor in any trade.
Even when it's a paid partnership with brands, there is an unspoken contract term that cannot be breached — "honesty." The influencer has to play to their own niche while promoting the brand. Consumers are not an idiot — they know when they are being lied to, and the internet will not spare untrustworthy creators.
Huge uptick in the creator business
Content creation is not a hobby anymore. It is serious business. It is a source of livelihood for many. People have realized how to monetize the attention they gather through their social circles.
There has been a huge uptick of content on Instagram in the last few years — they recently crossed a billion users — a milestone they were expecting to reach only in 2024. As per a Facebook survey in 2019, 80% of Instagrammers used the platform to research and make a purchase decision. That's a huge number. No doubt, there's a phenomenal surge in the number of creators who are flocking the platform to capitalize on the attention they gather.
LinkedIn is also upping its game in the content creation space by launching a "creator mode" — I am not sure what this entails as this is still fairly recent news, but gauging from what's out on the internet — they plan to officially create a marketplace for creators similar to Facebook and Instagram where users would be supported to build their personal branding through videos and stories.
There is a small shift in their business model — moving away from serving advertisers to serving consumers.
While attention economy earning ad revenue is here to stay (at least in the short run), there has been a small and promising shift to a more subscription-based model serving the interests of the consumers over businesses.
Twitter already announced its plans to launch a subscription model called "super follows" to allow users to provide exclusive content to their subscribers.
LinkedIn has always had a subscription-based model — data shows it has been quite successful for the company. 39% of the users on the platform are willing to pay a premium fee for additional features.
Ability to monetize on the platform
Focus has shifted from the traditional publishing model.
Substack has been the pioneer in providing a platform for writers to send newsletters directly to their readers and monetize their content by allowing them to charge a subscription fee that they think is right for their work.
Clubhouse recently celebrated its first anniversary — and, beginning this year, announced a "Creator Grant Program" that would support emerging creators on the platform. It said it would also introduce features such as tipping, tickets, and subscriptions.
NewsBreak, another news app, launched its creator program around Nov 2020 and paid generously to writers who joined them — during the initial promotional period, they paid writers a guaranteed $1000 for writing 12 articles a month.
Subscriptions are here to stay — it allows creators to put their work behind a paywall and provides users compelling content they value.
Deliver clutter-free content to users
Social media apps, especially Facebook and Instagram, have become too feature-heavy lately (stories, reels, ads, marketplace, etc.), driving more confusion than curiosity. While they attract content creators as it provides more avenues to reach their followers, they sometimes dissuade the general users as it clutters their experience.
Users want something simple that adds value — either in terms of information or entertainment. No one wants to scroll through a feed of ads and sponsored posts to find two or three relevant pieces of content.
This is primarily the reason Substack has over 250,000 paying subscribers who are ready to pay a small amount to get content delivered straight to their mailbox — it's like free home delivery of valuable content curated specifically for you.
Imagine if you could subscribe for a paid version of the app that's ad-free, similar to what YouTube does today.
It's a win-win for all — subscribers (paid and free), content creators, and advertisers. It won't be surprising if they roll this out shortly.
Twitter is already toying with the idea of a subscription model to provide a better user experience — exclusive content, community group, newsletter, and tipping.
Support to independent journalism
Facebook had banned news content on its platform in Australia in response to the news media bargaining code. Although it lasted for a brief period, it was a befitting response to the Australian law that asks the big tech platforms such as Google and Facebook to pay big media companies such as News Corp, The Guardian, and ABC for showing news content on their platform. It was an ugly match between the tech giants and the Government.
Long story short, news has been restored on Facebook after the two sides reached an agreement — the Government shall make some necessary changes to the code, and Facebook would strike commercial deals with the news corporations.
It doesn't matter which side won; in the end, the consumer is the biggest loser while money changes hands swiftly from one party to another. While this was unfolding, there was something else that Facebook was planning too.
Shortly after it negotiated with the Australian government, Facebook announced its plans to launch a new writing platform to promote independent journalism. Did the scuffle with the Australian Government led them to do so, or did they fear similar battles in our countries too? Or maybe it was unrelated. We don't know. But either way, it is good news.
With 2.8 billion users worldwide, Facebook has immense potential to strengthen the voice of the free press. It is the need of the hour to protect liberalism and democracy in several countries. It will allow writers to monetize their content through a subscription-based model. And it's not just Facebook.
Are we in a creator economy?
Naval says we have always been in a creator's economy — artists, actors, entrepreneurs, they are all creators. With the advent of social media, the no. of creators has broadened. People now have an avenue to express themselves more freely and get paid for it.
Content creation has undergone a sea change in the last decade with increasing content farms, fake news, click-bait articles, a surge in digital marketing, and the rise of bloggers on social media.
This decade has started on a positive note with an increase in demand for voice-based content (podcasts, chat shows, clubs, etc.), pivot towards the subscription-based business model, platforms willing to share revenues with creators providing them an opportunity to monetize and supporting independent journalism.
Above the Labor Economy and the Capitalist Economy, is the Creator Economy.
Beyond laborer and capitalist, the highest form is the creator. Everyone's either creating code or media or products.
In that sense, the Creator Economy is the apotheosis. — Naval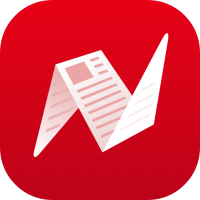 This is original content from NewsBreak's Creator Program. Join today to publish and share your own content.