Photo by JESHOOTS.COM on Unsplash
Pandemic travel insurance can help you protect your vacation. When you travel nowadays, especially to foreign countries, additional requirements might be needed.
Some countries require travelers to have special insurance to help them deal with sudden illness during the pandemic. Many months ago, the standard travel insurance policy will not cover losses arising from a pandemic.
Travelers have to buy a more expensive policy as pandemics are expressly not covered by travel insurance. Nowadays, some countries demand that, and travel insurers have to provide coverage now.
Some airlines help you make sure that you have the right coverage for your destination; this is usually done by checking your documents at the gate.
Check out the travel insurance industry now and know why it might be worth the extra charge you have to pay.
Costa Rica is one country that requires foreign visitors to carry at least $50,000 in travel medical insurance. This will cover the medical and quarantine costs for visitors who will test positive for COVID-19.
A few important considerations
There are many things to consider, even if it is not required, but travel medical health insurance can fill the gap in your health insurance coverage, thereby possibly saving you a lot of money in emergency medical expenses.
Some travel companies now advertise COVID cover to encourage you to book your trips. Since last year, travel insurance providers have offered COVID-19-specific coverage as many travelers faced many issues such as trip cancellations, border closures, quarantines, and many more.
Many regulations now cover COVID-19 as an unanticipated sickness. Coverage could also include:
Trip interruption occurs when a severely ill traveler cannot continue on their travel and must return home.
Emergency Medical Coverage happens when a sick traveler needs to see a doctor or go to the hospital while on vacation. Coverage for Medical Evacuation is when a sick traveler needs an emergency medical evacuation to the nearest appropriate hospital or back home. Coverage can also include Cancel For Any Reason, which is an option that allows you to cancel and receive a refund regardless of the reason.
This coverage is more expensive, but it will cover fear of travel. It may also apply if you are afraid to go in cases where there is a disaster like an ongoing fire at your place of destination. But not all travelers are eligible for this kind of coverage. According to one travel agent, maybe a family of four, depending on the cost of their trip, would pay around $200 for the coverage itself.
Some plans would cost in the range of $50 to $70, depending on the age of the traveler and how long you are going. Some charge as high as $2,000 per traveler if you happen to test positive and have to quarantine before your trip.
You have to take note that some countries require medical insurance as a condition of entry. And some countries require a medical minimum, as in the case of Costa Rica.
With the COVID-19 pandemic, the travel insurance industry has added a new layer of complexity. It is not just about canceling and protecting your investment; you have to be covered too while on vacation.
There are many cautions you have to pay attention to. Like when a credit card bonus includes travel insurance, you need to book your travel with that card. Always remember that being a cardholder does not mean for your coverage to kick in automatically.
Always do your research before deciding on what kind of coverage you want. A typical travel insurance policy includes trip cancellations and travel and bag delays; some include emergency medical care and evacuation.
With COVID-19, travelers must set aside about 25% of the portion of the trip cost for this additional coverage. You must buy insurance because you never know what is going to happen. On the CDC website, you can see the lists of more than 60 countries that the agency advises you to avoid visiting due to COVID-19.
There is a high possibility that the trip may not be covered if you visit those countries on the list. It is better to work with an insurance marketplace or a travel agent to help you with your travel needs. Just remember, read the plan carefully before you sign on.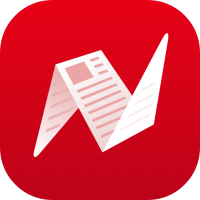 This is original content from NewsBreak's Creator Program. Join today to publish and share your own content.