Photo by Patrick Tomasso on Unsplash
Lowest Greenville is one of Dallas' most vibrant dining districts. This summer, Lowest Greenville will be a center of activity with new restaurateurs actively moving in.
Here is a look at all the new restaurants opening in the neighborhood this summer. They are listed in the order they are expected to open in Lowest Greenville.
Carte Blanche
A husband and wife team moved to Dallas hosting pop-up dinners in Airbnbs.
Now they put up Carte Blanche that aims to serve a four or 12-course tasting dinner menu with flowing wine or tea infusions. Dishes such as wild boar belly served with snap pea romesco, and Marcona almond foam is just one of the 12 courses.
It will also open as a bakery in the morning selling housemade danishes, doughnuts, croissants, and bread. Drip coffee and tea lattes will be available. Carte Blanche is located at 2114 Greenville Avenue, Dallas.
They opened just a week back, on July 15, 2021.
Shoyo
Shoyo will be serving a 16 or 17-course Japanese tasting menu with only 12 seats available. It is a two-hour dining experience where the chef will hand each bite to the guests and teach them how to eat it.
An example of just one bite would be the chef serving salmon belly over warm rice, topped with basil pesto and a small piece of mozzarella cheese.
It's the kind of bite you do not want to stop eating. Shoyo is at 1916 Greenville Ave., Dallas. It opens June 22, 2021, and reservations start in mid-June.
Manpuku Japanese Yakiniku Grill
This Japanese grilled meat restaurant first opened in Tokyo 70 years ago.
The dining experience includes being served with raw protein with vegetables grilled at your own table.
Customers can order food a la carte or go for an omakase meal, which ranges in price from $40 to $100 per person.
One of the restaurant's signature dishes is Negi shio yakiniku, a sliced beef topped with grated garlic, green onions, sesame seeds, and sesame oil.
Manpuku Japanese Yakiniku Grill can be found at 2023 Greenville Avenue in Dallas. It opened a month ago, on 29th June 2021.
Rye and Apothecary
Rye, an American restaurant in McKinney, is expanding to Lowest Greenville in the space formerly occupied by Laurel Tavern. One of its special dishes is the mouthwatering orange-braised pork belly lollipops.
Rye's cocktail bar, Apothecary, will be located next door featuring an avant-garde cocktail bar that will serve creative cocktails that didn't quite fit at Rye. Light bites will also be available at Apothecary.
Rye is located at 1920 Greenville Avenue in Dallas, and Apothecary is located next door at 1922 Greenville Avenue in Dallas. On July 7, 2021, Apothecary will be the first to open, with Rye following in August 2021.
Eddie's Tex-Mex Cocina
Eddie's Tex-Mex Cocina will relocate to the heart of Lowest Greenville, replacing Tacos Mariachi. The menu will be similar to that of E-Bar Tex Mex on Haskell Avenue. The opening date will be announced.
Other dining sites to look forward to in Lowest Greenville include Hide, Feng Cha, and Buddy Booze. Check all these out for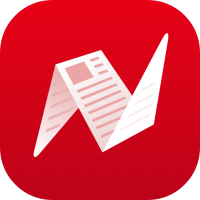 This is original content from NewsBreak's Creator Program. Join today to publish and share your own content.