Photo by Nerfee Mirandilla on Unsplash
To say that Italian cuisine has slowly become a facet of American culture as a whole would be an understatement. It has seeped its way in via dishes that are now considered classics. For example, the New York Pizza or hoagies all have their origins somewhere in Italy.
Italian culture has very much shaped the food tastes of Americans as a whole.
In this article, we've narrowed down our top 5 picks for the best Italian restaurants in Dallas.
Amore Italian Restaurant
Amore offers an "intimate" source of Italian culinary staples, such as lasagne, Neapolitan pizza, and spaghetti. It also has a decent wine selection, making the place appropriate for a low-key fancy outing.
Operational hours:Monday to Thursday - 11:00 - 21:00, Friday - 11:00 - 22:00 Saturday - 17:00 - 22:00
Price: $$
Website: http://amoreitalian.net/
Bar: Yes
Customer review:
''Good family vibe. The food was simple and delicious - I ordered the shrimp piccata."
Joe's Italian Café
Joe's also offers classic staples of Italian cuisine but pairs them with a much more casual experience. Combine that with the karaoke machine, a full bar, and a dance floor. And you have got a perfect place to hang out on weekends!
"If you want to go to an authentic Italian spot and eat great food, then this is the place to stop for a great meal. Everything is done by scratch from the bread to the desserts."
Roman Cucina
The Cucina's a lovely place to go for a date or just spending a night with your significant other. The place's architecture and indoor arrangements offer a lot of subdued styles. And, most importantly, the Italian food is amazingly well-prepared.
Operational hours: Weekdays and weekends - 17:00 - 21:30
Price: $$
Website: http://www.romancucina.com/
Bar: Yes
Customer review:
"Ahh, the atmosphere is everything. Can't get enough of the food, try their shrimp and lobster alfredo and pasta."
Besa's Italian Restaurant
Besa's is a restaurant that feels Italian. Maybe it's the red-brick walls or its family-owned business that focuses on making a "home" inside the restaurant. Either way, their pizza is to die for, and food is what ultimately sets the tone for your dining experience.
"A truly outstanding little restaurant serving up totally authentic Italian cuisine. We had an excellent meal accompanied by exactly the right level of attentive but unobtrusive service."
Napoli's Italian Restaurant
Napoli's is an experience that starts and ends at their fantastic lineup of Italian cuisine. Whatever dish you order off the menu, there's very little chance of it not being excellent. They also have entire rooms available for booking if you want to schedule a party or something similar.
"We had a great experience in this restaurant, it has a nice family atmosphere and the food was very tasty. I love that they had great options for me, as I'm trying to lose weight."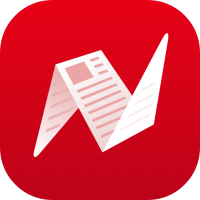 This is original content from NewsBreak's Creator Program. Join today to publish and share your own content.