Photo by Kim Daniels on Unsplash
No other menu category so perfectly envelops the concept of comfort food as dessert.
Desserts can be warm as a hug or cool as a light winter breeze. Even people who generally don't like sweet food have their specific preferences. Dallas is a sprawling city, with many dessert shops one can rummage through.
In this list, we're saving you a lot of trouble by compiling our favorite 5. Here's to hoping you have as much fun with them as we have!
Emporium Pies
Pies are a long-held traditional dessert all across the USA. Emporium Pies honors this long-beloved legacy by using high-quality ingredients without the use of artificial additives. In its own words, Emporium makes fine pies for fine folks.
Operational hours: Mondays to Wednesdays - 11:00 - 22:00
Price: $$
Website: emporiumpies.com
Customer review:
''No matter how often I come to Texas I have to have one of the awesome pies. The service is fast and very well organized to hand you your pie with no contact.''
Chocolate Secrets
Chocolate is universally beloved comfort food. Chocolate Secrets has made it their specialty, providing a restaurant experience both savory and sweet! Additionally, their wine selection complements the meticulously crafted desserts perfectly.
Operational hours: Weekdays and Saturday - 10:00 - 23:00, Sunday - 12:00 - 19:00
Price: $
Website: https://www.mychocolatesecrets.com/
Customer review:
''You do not have to be a lover of chocolate to fall in love with this gem of a place. The staff is phenomenal! They will assist with choosing the right bites to enjoy while relaxing, playing board games, or sipping on beer/wine.''
Cretia's Eatery and Bake Shoppe
Cretia's, while based in Dallas, dedicates itself to providing an authentic New Orleans style of culinary experience. Their pastries are delectable, their pies warm, and everything is home-baked in this family-run business.
Operational hours: Weekdays and Saturday - 09:00 - 21:00 Sunday - 11:00 - 16:00 Takeout - 11:00 - 20:30
Price:$$
Website: https://www.cretias.com/
Customer review:
''Very tasty pastries with great drip coffee and a pleasant atmosphere. The Italian cream cookie was fresh and oatmeal cookies refined.''
Le Bon Temps
Coffee is arguably the best accompaniment to dessert. Naturally, with its fresh brew and sweet, fluffy French beignets, it's no wonder that Le Bon Temps made it on this list. It's a perfect place to treat yourself or your friends.
Operational hours: Monday to Thursday - 09:00 - 20:00 Friday and Saturday - 09:00 - 22:00 Sundays - closed
Price: $
Website: https://www.lebontempsbeignets.com/
Customer review:
''The beignets... the service... EVERYTHING. I love this place so much.''
Milk • Cream
The mixture of fried doughnuts and chilled ice cream seems like an absolute no-brainer. Yet it's Milk • Cream that perfects the blend, providing food items that are simultaneously comforting and easy on the wallet.
Operational hours: Sunday to Thursday - 12:00 - 22:00, Friday and Saturday - 12:00 - 00:00
Price: $
Website: None
Customer review:
''WOW! You can NOT go wrong with donuts AND ice cream! This place was cool and so good; the donut was warm, which was a plus.''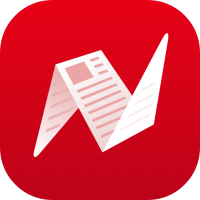 This is original content from NewsBreak's Creator Program. Join today to publish and share your own content.