Photo by Louis Hansel on Unsplash
Mediterranean cuisine has rightfully earned its place as one of the most recognized culinary experiences across the world. The vibrant colors, the burning savory sensation, and the delicious blend of thousand different spices make it one of the most sought-after cuisines around the globe.
And the USA is no different. There's a doner kebab place or a restaurant advertising its shawarmas in every street, on every block. With so many options, it becomes difficult to decide where to eat. That's where we come in. Read on, and you'll discover 5 of the best Middle Eastern restaurants in Dallas.
Baboush
A Middle Eastern dining experience can focus on a myriad of different culinary styles. And we're starting our list with two staples of any Middle Eastern restaurant: Morocco and Lebanon. Baboush melds Moroccan and Lebanese recipes, creating flavourful, aromatic, and spicy cuisines that'll leave your mouth watering upon first sight.
Operational hours: Sunday to Thursday - 11:00 - 21:00 Friday and Saturday - 11:00 - 22:30
Price: $$
Website: https://baboushdallas.com/
Bar: No
Customer review:
They really captured the feel of Morocco. The high ceilings and fabric wall hangings kept the noise under control.
Open Sesame Lebanese Grill
Open Sesame is a very chill place to be. The modest dining setting offers almost no hint of the incredible culinary delights that follow. The restaurant provides falafels, shawarmas, kebab, and many other components of a standard Lebanese menu. Best of all, the place is dog-friendly!
Operational hours: Monday to Thursday - 11:00 - 21:00 Friday and Saturday - 11:00 - 22:00 Sunday - 12:00 - 21:00
Price: $$
Website: None
Bar: Yes
Customer review:
I'm very picky with my Mediterranean food since I know how to cook it. Open Sesame is by far the best I have had so far.
Zeytin
Zeytin strikes a delicate balance between high-end and affordable. The lovely, relaxed setting also gives way to some of the best Turkish cuisines in the area. Have some doner kebab, try some baklava, and have a great time!
Operational hours: Weekdays and weekends - 11:00 - 21:00
Price: $$
Website: http://zeytingrill.com/
Bar: Yes
Customer review:
Zeytin is by far one of the best Mediterranean restaurants I have ever been to! The food here is fantastic, and the employees are incredibly sweet.
Rose Mediterranean Cuisine
Rose's interior design almost authentically matches that of a traditional Middle Eastern setting. Intricately decorated cloth covers the tables, with the couches and cushions resembling those of a typical Turkish household. This, combined with their incredibly well-crafted Mediterranean menu, makes for a killer dining experience.
Operational hours: Tuesday to Friday - 11:00 - 21:00 Saturday - 12:00 - 21:00 Sunday - 12:00 - 20:00
Price:$$
Website: http://rosecuisine.com/
Bar: No
Customer review:
I took my boyfriend here for his birthday. The food was so tasty, and the atmosphere made us feel cosy and at home.
Tantuni Mediterranean Grill
Middle Eastern dishes can often be very meat-forward, leaving fewer options for our vegetarian friends. Tantuni is here to show that there are many vegetarian options for guests to explore as well. Their wide variety of Turkish dishes are a treat to experience and accessible to nearly everyone.
Operational hours: Tuesday to Sunday - 11:00 - 21:00
Price: $$
Website: None
Bar: No
Customer review:
Delicious food that tastes as good as it looks, excellent portion sizes, and friendly service. Has the feel of a hidden gem, 'cause it was fairly empty when we came; we'll see how long that lasts.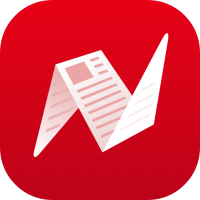 This is original content from NewsBreak's Creator Program. Join today to publish and share your own content.