Photo by Edgar Castrejon on Unsplash
There are many excellent vegan restaurants located in the Dallas-Fort Worth metropolitan area. On a vegan diet, you could enjoy eating foods made from plants such as fruits and vegetables, legumes, and many more. Here are some of the best vegan restaurants you can find in Dallas and its suburbs.
Their aim is to show people how delicious vegan food is and give it a try again and again. They have been serving burgers, hot plates, hearty sandwiches, cakes, nachos, cookies, ice cream, and more that are all one hundred percent plant-based. Try also their new blue plate special and Reuben sandwiches.
This vegan restaurant specializes in vegan Mexican cuisine and baked goods. Try their burrito and mock fish/crab bowls, as well as picadillo, enchilada, tostada, quesadilla, flautas, and tacos. There is also American fare like burgers, cauliflower wings, spaghetti, and potato salad.
This is a cool and trendy pizzeria dishing up crispy, thin-crust pies made with creative toppings and sauces.
You are allowed to create your own personal-size pies based on your tastes and preferences. It offers vegan cheese, soy chorizo, a gluten-free pizza base, and salads. You can choose your pizza base, marinara or hot red sauce, veggies and toppings, and cheese.
Or you can just get the pre-designed vegan pie. Blaze Pizza serves meat but with vegan options.
This Mexican fast-food chain was founded almost thirty years ago in the US and now operates outlets across North America and several more overseas.
The arrangement is like an assembly-line style where you could customize your order of tacos, burrito, or burrito bowl, and request or not cheese or sour cream.
It offers a savory 'sofritas' filling that is made from soy protein. The rice, beans, guacamole are vegan but it also serves meat such as chicken and steak. The burrito bowls are the best things you can get at Chipotle.
This restaurant has a trendsetting atmosphere with an American influence. Blue Sushi Sake Grill is a sushi and Japanese restaurant. Among the vegetarian and vegan sushi options on the menu are avocado, cowgirl, crunchy cabbage, Eden roll, kappa, VLT, shitake amongst others.
It also serves vegan miso soup, edamame, seaweed salad, and shishito peppers as appetizers. Meat is available with plenty of beer and wine selections. The restaurant is praised by many customers for its palatable dishes especially the eggplant nigiri and the rolls of vegan cream cheese.
Guests are given many options to satisfy their taste for this east meets west restaurant.
It is time to try these superb vegan places in Dallas. You will find vegan food simply delicious. The foods are prepared and cooked creatively, making them a feast not only for the mouth but the eyes. Vegan foods are rich in nutrients that your body needs.
It can help reduce your risk of suffering from diseases and help you achieve a healthy body weight.
Eating this healthy food has so many fantastic benefits. All you need is to try and for sure you won't regret it.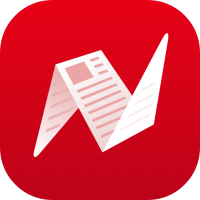 This is original content from NewsBreak's Creator Program. Join today to publish and share your own content.