Photo by Mahmoud Fawzy on Unsplash
Good sushi is, agreeably, difficult to come by. And when you finally find a good place, the price tags will have you tearing up. We present you with our picks for the five best sushi places in Dallas to avoid all that.
This list is your guide to authentic, affordable, and flavourful sushi in the city. We've curated essential information and reviews about the places as well, providing you just enough data to make the right choice.
Hungry? Then let's dig into it. Read on, then go out and fill up!
O Sushi
O Sushi prides itself on providing a very laidback and affordable dining experience. Sushi is often viewed as a delicacy that's all-too expensive for the everyman. O Sushi's here to dust all of that judgemental riff-raff aside, letting you engage with Asian cuisine to your heart's delight.
Operational hours:
Weekdays - 12:00 - 20:00
Weekends - 17:00 - 20:00
Price: $
Website: https://www.osushidallas.com/
Bar: Yes
Customer review:
The sushi was outstanding. Preparation was quick and service was friendly. They have a wide range of drinks from green tea to alcohol.
Poké Sushi Roll
Poké bowls are a fish-based rice salad carried over from Hawaii. In Poké Sushi Roll, chefs take this union of healthy and nourishing very seriously. The restaurant is dedicated to serving sushi-related food items that both taste and feel great!
Operational hours: 16:00 - 21:00 (Mondays are off)
Price: $
Website: https://pokesushiroll.com
Bar: No
Customer review: Got the Eel, Alaskan, and Super Dragon rolls. All were made fresh and super delicious! Will definitely come back!
Sushi Ya
While leaning slightly more towards the pricier range, Sushi Ya is unique for its authentic Japanese cuisine. The food is delectable, the service is terrific, and you'll be dying to come back once you leave!
Operational hours: Weekdays - 11:00 - 14:00 & 17:00 - 20:30; Saturdays - 17:00 - 20:30; Sundays - Closed
Price: $$
Website: None
Bar: Yes

Customer review: Ordering food to-go here, off and on for YEARS!! Consistent quality and friendly staff!
Imoto Restaurant
Going to Imoto is an experience unlike any other. One of the famous chefs, Kent Rathbun's line of restaurants, Imoto, blends Asian tradition with contemporary cooking and design. The result is a restaurant with one foot firmly planted in the past and present: a culinary experience that must be seen to understand really.
Operational hours: Weekdays: 17:00 - 22:00 (closed on Sunday and Monday)
Price: $$
Website: https://imotodallas.com/
Bar: Yes

Customer review:
Top-of-the-line sushi restaurant in Dallas in quality, service, and atmosphere (in order of importance. I've dined at every sushi restaurant in Dallas worth your time, and Imoto is up there with the best.
Blue Sushi Sake Grill
Blue Sushi is part of the modern wave of restaurants that are famous for its vegan options, responsible fish farming, and incredibly delicious food items should be on your list. Also, the sake here is fantastic.
Operational hours: Weekdays - 11:00 - 22:00
Saturday - 12:00 - 23:00
Sunday - 12:00 - 21:00
Price: $$
Website: https://bluesushisakegrill.com/
Bar: Yes

Customer review:
Incredibly fresh sushi, amazing drinks, and good service. I loved being able to sit at a table with couches. Will definitely be back!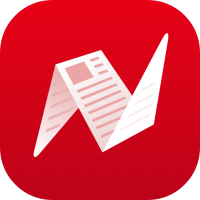 This is original content from NewsBreak's Creator Program. Join today to publish and share your own content.