Photo by Marc Najera on Unsplash
Most professionals look forward to spending time relaxing and enjoying the freedom post-retirement, and rightly so. After working hard for decades, they truly deserve that. However, a significant question that comes for any retiree is where to settle down - which place offers peace, a decent healthcare system, a refreshing environment, and enough activity to fill up the days?
Well, let's take a deep dive into the five best counties to settle in for retirement.
Knox County, Maine
Knox County is one of our picks for the list, primarily due to the hustling nature of the city. There's plenty of activities for all age groups, especially for the oldies. Other than its beautifully built retirement communities, such as Bartlett Woods, the county's very well known for its healthy population.
Only 17.9% of Knox County's population is inactive. Much of the reasoning behind this is tied to the lush area that just invites long, rambling walks.
This activity is also why the county's adult population has a very low prevalence of obesity and type 2 diabetes, at 23.1% and 7.5% respectively.
Collier County, Florida
Collier County is currently a very popular place with the USA's elderly. The 65+ population in the city increased by 3.7% over the previous year. It's attributed to migrations from other states, as adults settle in to look for some community living or quiet time.
Collier County might be the only county in Florida to offer both of these in abundance.
Parks are relatively well known in the state, and Collier County has plenty of them, making for excellent exercise. The city supports such endeavors, with 91.3% of all residents having access to all such recreational facilities.
Jefferson County, Washington
Off the bat, the best thing about Jefferson County is just how healthy the general populace is. Only 13.5% of the adult population smokes, which is much better than the USA's national average of 18%. Healthcare access is also one of the best benefits.
90.5% of the diabetic population aged 65-75 receive annual tests that help monitor blood sugar levels. Jefferson County's also an incredibly active community, with only 16.1% of the adult population coming off inactive.
With a relatively low population of 30,083, the county offers an excellent, quiet life, with a community that interacts almost like a small town.
Beaufort County, South Carolina
We've talked about natural beauty and a healthy environment in other entries on this list. Here, we're introducing what easily counts as the best of them all.
Beaufort county offers up the literal definition of southern charm to those that reside here. The presence of old-fashioned Southern architecture complements its natural greenery.
Beaufort is a place with a foot planted firmly in both the past and the present. The 65 and above population in the area has increased by 5% just over the past year.
This only further highlights how much the elderly love this place and the sunny vibes it offers.
San Juan County, Washington
Perhaps the biggest reason San Juan is placed over Beaufort on this list is its population. With 15,956 residents, San Juan offers a tight-knit community that truly feels like home. In addition, the 65 and above population has only increased by 1.9% over the last year.
San Juan's also known as one of the healthiest counties in the USA, with only 15.1% of the adult population being inactive and 20.7% being obese. However, another factor that sets San Jose apart from its peers is the county's medical healthcare provision.
It offers 350 mental health workers for every 100,000 residents, which is well above the USA's average of 200 per every 100,000.
Retirement can feel like the epilogue to an individual's story. This list of entries will hopefully give people some insight into the beautiful counties they'd like to spend the last phase of their lives in.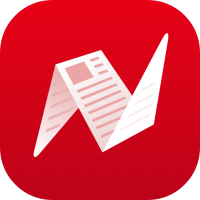 This is original content from NewsBreak's Creator Program. Join today to publish and share your own content.