Photo by Sara Bakhshi on Unsplash
West Virginia ranks last in the country in terms of mental and physical health.
It surpasses most other states in the percentage of people affected with heart disease, hypertension, obesity, and diabetes.
It has also the highest rate of smoking and drug overdose deaths for many years running.
A West Virginia University health economics professor is urging the state to change its culture and prioritize health in order to reshape its economy.
While many stereotypes about West Virginia are harmful, they are frequently based on truth.
Many of West Virginia's health problems are the result of cultural norms.
This refers to the standards that people live by, such as shared expectations and rules that guide people's behavior within a social group. These cultural norms are learned and reinforced from parents, teachers, friends, and other people while growing up in society.
An example is a gas station chain in the state that has dining tables for customers. They have convenience stores that are designed as restaurants, and many low-income and rural neighborhoods frequently lack full-service grocery stores and farmer's markets where a variety of healthy foods can be purchased.
This is why firms and companies are not moving into West Virginia as quickly as in other states. It has been established that there is a link between good health, wealth, and prosperity.
West Virginia also has a problem with mental health.
West Virginians are 31% more likely than the average American to be mentally ill, according to the West Virginia DHHR Bureau for Public Health's 2018-2022 State Rural Health Plan.
Mental health is not always regarded as being as important as physical health, and it is stigmatized more in rural areas than in urban areas. When compared to the national average, the state has 45 percent fewer mental health providers per 100,000 people.
According to USDA data, West Virginia has the highest food insecurity average in the country, with more than 40 of the 55 counties designated as food deserts, or areas with limited access to affordable and nutritious food. This is where cultural norms come into play, and how they affect the cost of health care.
There is also a societal acceptance of the poor in the state. When obesity is so common and people are so used to it and don't strive for better health. It is easy to be unhealthy and not doing anything to remedy the situation.
Research shows that workers and companies pay for poor health as premiums continue to rise.
A family of four will spend 44 percent of their median household income on premiums and out-of-pocket costs. Costs continue to rise with smokers paying an additional 18.1 percent and non-exercisers paying 4.7 more.
Company with 100 employees will experience an average of 292 missed workdays due to smoking; 153 missed workdays due to obesity; 221 missed workdays to hypertension; and 65 missed workdays to diabetes.
No business will be interested in locating to a state with poor health. There is a direct relationship between health and education. The state of West Virginia needs to up its health game if it has to not only lure businesses but also to care for the health of the residents.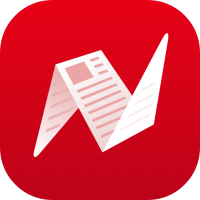 This is original content from NewsBreak's Creator Program. Join today to publish and share your own content.