On February 1, 2021, Nike released its newest addition to the FlyEase collection: a completely hands-free sneaker.
This pair of sneakers replaces laces with a "tensioner" band that holds the shoe in place both when it's open and closed. A bi-stable hinge is responsible for the smooth motion to get the shoe on and off. To get them on, you just slide your foot onto the "diving board" and press down. To get them off, you do what you normally do with sneakers and put your toes to the opposite heel and push it off.
Even though this is a great product for lazy or busy athletes, this is an absolute game-changer for anyone with a temporary or permanent disability. While it may seem small to those of us who take shoelaces for granted, the GO FlyEase provides more autonomy to those who can't tie their own laces.
That's the whole heart behind the entire FlyEase line: making shoes easier for everyone.
In 2012, then 16-year-old Matthew Walzer reached out to Nike. Walzer had been born prematurely and had under-developed lungs that led to cerebral palsy. Walzer told Nike "at 16 years old, I am able to
completely dress myself, but my parents still have to tie my shoes. As a teenager who is striving to become totally self-sufficient, I find this extremely frustrating and, at times, embarrassing."
Tobie Hatfield, a shoe engineer at Nike, read Walzer's wish to be able to college without having to worry
about someone else tying his shoelaces and was immediately inspired. Later that year, Hatfield was able to send Walzer a test pair to see if they would work. In a matter of months, Hatfield had been able to make Walzer's dream come true. But of course, better is temporary, so Hatfield kept working on designs to help those with special needs.
Hatfield and his team first launched the FlyEase collection in 2015. All products branded as a FlyEase sneaker has to meet three criteria: easy to open and close, easy to put on and take off, and accommodates different foot shapes.
All of Nike's dedication and focus on the FlyEase line has culminated in the announcement of the Nike Go FlyEase. Whether a person has shoulder surgery that requires them to be in a sling for a few months or they have Cerebral Palsy like Walzer or runner Justin Gallegos, the hands-free shoe makes their lives that much easier.
Nike designers/innovators/engineers Tim, Haley, and Johnny were the main team behind the Go. Tim cut a regular Nike shoe in half and used surgical tube to create the prototype for what would become the tensioner. A ton of math later, the three produced a product that looks sleek and is extremely functional.
<iframe width="560" height="315" src="https://www.youtube.com/embed/ZTRsiWa79rY" frameborder="0" allow="accelerometer; autoplay; clipboard-write; encrypted-media; gyroscope; picture-in-picture" allowfullscreen></iframe>
As for able-bodied consumers, if you needed a sign to replace your crusty old crocs, this is it.
The GO Fly Ease will first be released on February 15 to those who are part of Nike's membership program on their website. The kicks will make their way into stores later this year. The style will be available in three colors and is expected to retail around $120 USD.
What do you think about Nike's newest design? Leave a comment below!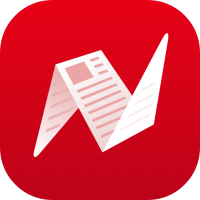 #nike #go #flyease
Sources Used:
https://news.nike.com/news/nike-go-flyease-hands-free-shoe
https://news.nike.com/news/nike-flyease-design-principles
https://www.ndtv.com/offbeat/the-heartwarming-story-behind-nikes-first-hands-free-shoe-2361922
https://www.cnn.com/2021/02/01/business/nike-hands-free-shoe/index.html
https://footwearnews.com/2021/focus/athletic-outdoor/nike-go-flyease-hands-free-shoes-release-info-1203102731/
https://sneakernews.com/2021/02/01/nike-go-flyease-release-date/