Being back in school has been very time-consuming, so I figured I would treat myself and my boyfriend to a day at the spa.
Jeju Spa in Duluth, GA is a well-known Korean spa with sauna rooms and hot tubs. It is usually a relaxing experience, but it ended up being a little awkward.
Once inside the spa, I noticed that no one was wearing a mask except the staff. Apparently, the air was being filtered and cleaned so that customers did not have to wear a mask. It was actually a relief to be able to visit and not limit ourselves on what we can do.
Yet the pandemic did have an effect on how much fun my boyfriend and I allowed ourselves to have. Jack had a hard time lying down on the mats in the sauna. Which is understandable because they weren't washed regularly.
The one thing that irked me was the "influencers" coming into quiet spaces just to take pictures and make noise. It's fine to promote the spa via Instagram but maybe do it where your voice isn't echoing throughout the sauna room.
The Korean food at the spa was the icing on top of the cake. The spicy kimchi stew really hit the spot. Jack and I decided to go home and he mentioned that it would be better when things start to taper off with COVID-19
Overall, I think the previous lockdown has caused a little bit of anxiety. It will take some time to really indulge in things while not being slightly paranoid. I would love to go back and get a massage or some skin treatment.
We didn't spend as much time there as we wanted to. I do believe Jeju is a clean and sanitary spa. All this talk about the Delta variant and with some close friends losing loved ones just made things a little harder to enjoy. Things will eventually settle down and maybe people can truly enjoy events and human interactions again.
Stay safe everyone.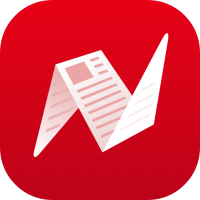 This is original content from NewsBreak's Creator Program. Join today to publish and share your own content.