Hello everyone,
This year has been quite busy for me as school is getting more intense. Add a part-time job to the mix and I barely have time for anything else.
But I was watching bits and pieces of the 2021 Tokyo Olympics and found that quite a few athletes are from Georgia. Some of these people may even be local to your hometown. So, without further ado, here are some of the 2021 Olympian athletes that hail from the state of Georgia.
From: Conyers, GA
Sport: Baseball
In 2015, as soon as Austin graduated from Heritage High School. He was drafted by the New York Yankees. He played several seasons in the minor leagues. While he is representing the USA baseball team, he is currently in his second season with the Yokahama DeNA BayStars. He's been doing very well, already clearing out three home runs, and is leading Team USA in batting average (.429).
From: Summerville, GA
Sport: Men's Gymnastics
Brody Malone graduated from Trion High School in 2018. Malone attended college at Standford University majoring in Management Science and Engineering. As a seven-time NCAA champion, he is no stranger to competition. Malone has already won silver in the still rings and high bar, and has earned the title of '2021 U.S. all-around vault champion.'
From: Fayetteville, GA
Sport: Soccer
Kelly O'Hara is a three-time Olympian who won her first gold medal when she competed in the 2021 London Olympics. She is plays defender on the USA women's soccer team. O'Hara graduated from Starr's Hill High School in 2006, then went to Standford University. She majored in Science, Technology, and Society. She has continued to get gold, silver, and bronze medals. She is also the host of the Just Women's Sports podcast, where she has discussions about the daily lives of women athletes.
From: Covington, GA
Sport: Track & Field
This will be Elija Goodwin's first time competing in the Olympics. Goodwin is a native of Covington, GA where he went to school at Newton High school. He went on to become a bulldog at the University of Georgia. Hopefully, he will continue building up his athletic career.
From: Bainbridge, GA
Sport: Shooting
These two brothers are competing in the 25m rapid-fire pistol event. The Leverett brothers are both on the Ohio State pistol team. This is both their first time competing in the Olympics. I couldn't find a lot of information on these two. But seeing two brothers compete together is really amazing.
There are plenty more athletes that are from Georgia but represent other countries. I wish these people the greatest of luck and hope everyone enjoys the games.
Stay Safe Everyone.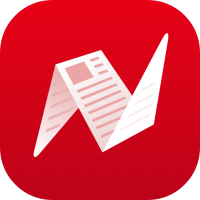 This is original content from NewsBreak's Creator Program. Join today to publish and share your own content.