BELLE CHASSE, LA - As the largest community in Plaquemines Parish, Belle Chase has a lot to offer. Located around 10 miles from New Orleans, it is still part of the Greater New Orleans metropolitan area. Here are some of the recommended restaurants in Belle Chasse.
7742 Highway 23, Belle Chasse, LA 70037
504-393-7303
This family-owned restaurant has been around for more than 30 years. Although specializes in seafood, it also provides steaks and ribs. They serve briskets, oyster dressing, whole turkeys, crawfish, and many more. They provide on-site and off-site catering as well. You can order the lunch special menu every Tuesday to Saturday.
In 2017, Salvo's Seafood was voted as one of the 12 best restaurants to get boiled seafood in Louisiana by Only in Your State. The restaurant has a food truck and trailer in to serve the customers.
12753 Highway 23, Belle Chasse, LA 70037
504-656-7096
This convenience store offers full service to the customers and is home to Lil Lee's Deli. Every day, they serve breakfast and lunch. They prioritize customer service and good-quality meals. Fill-A-Sack also offers catering to any type of event.
Many types of gourmets are served on Lil Lee's Deli which is located at the gas station. Sandwiches, salads, and other items are available for you to enjoy here. They offer homestyle menus to the customer.
9338 Highway 23, Belle Chasse, LA 70037
504-433-0500
This restaurant specializes in Cajun and Creole, as well as seafood. They provide a private room and courtyard for events. Lil G's serves a lunch and dinner menu. They make some of the ingredients from scratch.
Catering is available for up to 50 people. You can order box lunches for a group with a minimum of 10 people.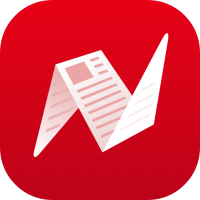 This is original content from NewsBreak's Creator Program. Join today to publish and share your own content.