FRENCH QUARTER, LA - When you go around the French Quarter while enjoying the views and crowds, you can see many food stores offering many kinds of food there. One of those places is serving some yummy cakes, cookies, and pastries.
If you are around French Quarter and want to grab some yummy pastries, here is a list of places that serve yummy pastries.
Loretta's authentic pralines' store is located at 1100 N Peters St New Orleans, French Quarter. The place is actually specialized in pralines and beignets, but they serve some yummy pastries too here.
Their best-selling menu is the praline beignet which has some pralines sprinkle on the top of it and as the fillings. Nevertheless, you can try their pecan pie and sweet potato cookies too.
Many people said that the pastries here are having signature flavors and have a good consistency. The variants of pastries here have a hot and flaky form that makes them different from other places.
This cafe's location is at French Quarter, 334 Royal St. New Orleans, LA that is always packed and crowded. The restaurant has had an oldish classic interior since it was established in 1990.
You can grab their best-selling beignets along with their recommended pastries here. Many people love the pastry variations here as they have lots of variations and are flavorful. Their simple pastries with some sugar on top are one of their most favorite menus here.
They serve you some crispy and fresh pastries with their original recipe that will not be found elsewhere.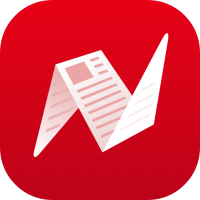 This is original content from NewsBreak's Creator Program. Join today to publish and share your own content.