Markus Winkler / Unsplash
NEW ORLEANS, LA - Louisiana SPCA announced that eight leading animal shelters across the state have been working together to prepare for Hurricane Ida and post-storm animal response.
The eight organizations include Companion Animal Alliance of Baton Rouge, Lafayette Animal Shelter and Care Center, Jefferson Protection and Animal Welfare Services, St. Bernard Animal Shelter, St. Martin Animal Shelter, St. Charles Parish Animal Shelter, Terrebonne Parish Animal Shelter, and Louisiana SPCA.
These shelters will collaborate to help animals and pet parents in neighboring parishes in the aftermath of the hurricane. They will coordinate the animal rescue, raise donations, and provide information to the community.
To minimize the impact of Hurricane Ida, each shelter has transported as many adoptable animals as possible to shelter partners throughout the country since August 27. As Terrebonne Parish and St. Charles Parish have mandatory evacuations in place, animals at both parishes' shelters have been completely evacuated. The rest of the animals are secured safely as well.
All animal shelters are currently no longer accepting owner surrenders and are closed to the public due to Hurricane Ida. The shelters are staged to assess the damage of the hurricane, while animal control is ready to help with animal rescue in each parish. Rescue groups and animal volunteers are not recommended to move individually in assisting with animal rescue efforts.
The latest updates from Louisiana SPCA showed that the animals at the Louisiana SPCA's Plaquemines Parish Campus have been moved to the New Orleans Campus. Nearly 200 adoptable animals have also been transported in advance of the hurricane. The Louisiana SPCA's staff will stand by at the New Orleans Campus in Algiers where the remaining animals are safely secured.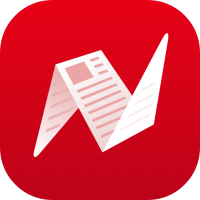 This is original content from NewsBreak's Creator Program. Join today to publish and share your own content.