JEFFERSON PARISH, LA - On Aug. 29, The Jefferson Parish Water Department issued a Boil Water Advisory for the entire East Bank of Jefferson Parish due to the damage caused by Hurricane Ida.
Until the advisory has been rescinded, residents should avoid drinking the tap water without boiling or disinfecting it first. Boiled or disinfected water should also be used for brushing teeth, washing dishes, ice making, and food preparation.
To ensure that the water is safe to drink, you can boil the water in a clean container for one full minute, starting after the water has been brought to a rolling boil. To eliminate the flat taste of boiled water, shake the water in a bottle or pour it into another container. After the water cool down, store it in covered clean containers.
Another alternative is to disinfect the water by adding 1/8 teaspoon (or 8 drops) of unscented liquid chlorine laundry bleach to one gallon of water. Mix it thoroughly and let it sit for at least 30 minutes before consumption. The disinfected water should be stored in clean containers with covers.
According to the U.S. Food and Drug Administration (FDA), boiling or disinfecting the water during and after a storm can kill most types of disease-causing organisms that may be in the water. Bottled water that has not been exposed to flood waters is also safe to use.
Please contact the Emergency Operations Center at (504) 349-5360 for more information about this released advisory. Residents can also timely updates by following Jefferson Parish's social media or by texting JPALERT or JPNOTICIAS to 888-777.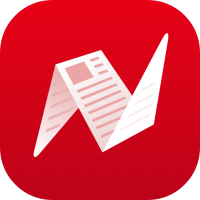 This is original content from NewsBreak's Creator Program. Join today to publish and share your own content.