NEW ORLEANS, LA - New Orleans is well-known for its yummy cuisine in many places. For the desserts, New Orleans has an original signature dish that many people love here. The dish's name is bananas foster, a caramelized banana dessert with an authentic taste of The Big Easy.
Here is a list of bananas foster and where to find it in NOLA for you who want this classic dessert.
1. Brennan's
This is where bananas foster was invented in 1951 by Chef Paul, the main chef here. It was named bananas Foster to appreciate Richard Foster, a chairman of Foster Awning Company who is a regular customer in Brennan's and a good friend of Owen Brennan, the owner of this restaurant.
Brennan's is located at 417 Royal St New Orleans, French Quarter, and becomes one of the oldest restaurants in NOLA. You can taste the authentic flavor of bananas foster here along with Egg Hussarde as the two hero dishes from Brennan's.
The French bar is located at 813 Rue Bienville, New Orleans, French Quarter. This is actually a cocktail bar that serves some cocktails with their authentic recipe and variants here.
You can still get other menus for dining here, complete from the entrees, appetizer, main course, and even the desserts. One of the desserts here is bananas foster. You can see the live cooking to perform some flambe for the bananas foster.
This old restaurant was established in 1893, located at 1403 Washington Ave New Orleans, Garden District. It has the same management as the Brennan's restaurant.
You have to wear some dress code here with a festive theme. You are not allowed to wear shorts here. You can take a bite of their bananas foster, which is served with caramelized bananas, complete with the liquor sauce and vanilla ice cream here.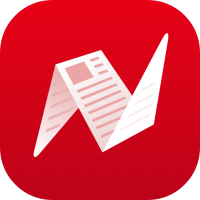 This is original content from NewsBreak's Creator Program. Join today to publish and share your own content.