BATON ROUGE, LA - The popsicle was once invented by an 11-years old boy in San Fransisco around the year 1905. He accidentally put a sugary powder and some water mix and left it outside on a cold night. That's how it forms a new form of ice cream bar called popsicle, which is loved by many people worldwide, including in Baton Rouge.
For those of you who are craving some popsicles, you can come to these two homemade ice cream spots in Baton Rouge.
From the website, we could see two units of ice cream stores in Baton Rouge. The first unit is located at 4855 S Sherwood Forest Blvd Ste B, Baton Rouge. While the second store of Popaletas is located at 3930 Burbank Dr, Baton Rouge.
They offer you many popsicles' flavors like oreo, oreo-strawberry, kiwi-strawberry, pecan, strawberry-cream, prune, pina colada, avocado, and the classic tastes like chocolate and vanilla flavors.
The popsicles here are homemade and freshly made every day. You can grab some ice cream too here for an alternative since they are an ice cream store in the first place.
BOOMBOX Frozen Pops & Ice Cream
Boombox Frozen Pops and Ice Cream is an ice cream store with 80's concept for its interior design. It is located at 4410 Highland Rd Ste A1 Baton Rouge, Louisiana.
They have plenty of choices for popsicles such as peanut butter and chocolate flavor, honey and peanut butter flavor, lemonade and a gummy worm flavor, or even the creamy root beer flavor. There are still many unique flavors of popsicles here.
You can play some oldish arcade game here while waiting for your orders to be ready. Alternatively, you can have some milkshakes and malts, some floats, and many ice cream variations too.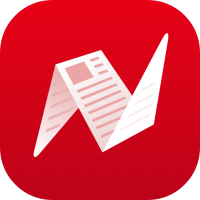 This is original content from NewsBreak's Creator Program. Join today to publish and share your own content.